ProShares Launches BITO, the First Bitcoin ETF in the U.S.
October 19, 2021 at 17:09 PM EDT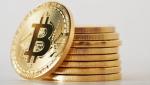 ProShares announced in a press release yesterday its plans to launch the first ETF within the U.S. tied to the largest cryptocurrency, bitcoin. That ETF launched today, reaching over $264 million within twenty minutes of trading. "It's an incredibly bullish week — there's been really positive...