What Are Managed Futures and Why Hold Them?
June 07, 2021 at 11:14 AM EDT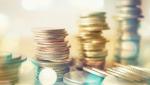 Managed futures are baskets of futures contracts comprised of contracts on assets including U.S. Treasuries, foreign currencies, commodities, and equity indices such as the S&P 500 and the Russell 2000 Index. Previously, managed futures were the territory of institutional investors and hedge...