Kenyan orphans, in collaboration with conservation artists, turn plastic trash into amazing animal sculptures to raise awareness of ocean pollution.
(PRUnderground) May 19th, 2021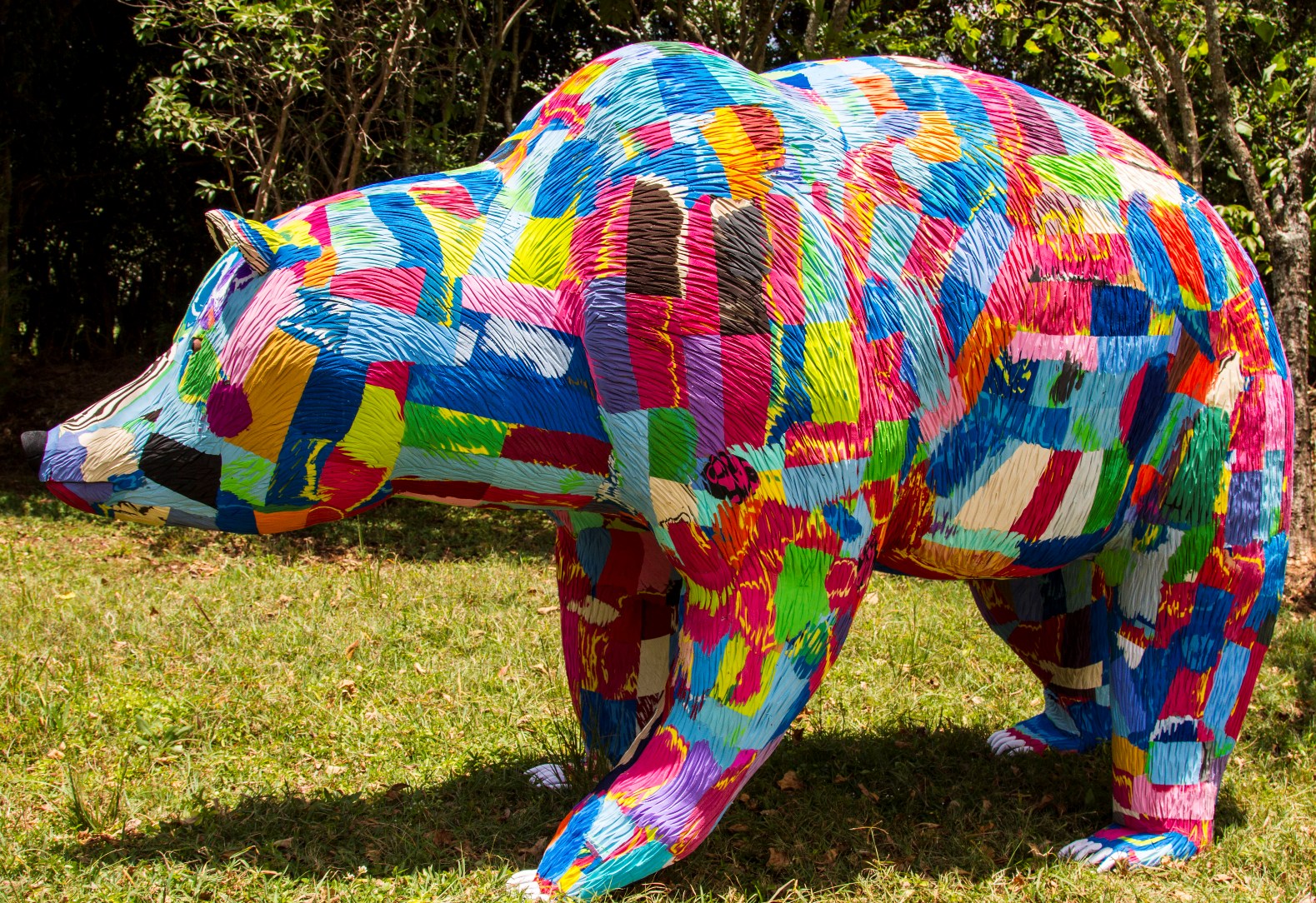 300Magazine, an international online magazine dedicated to art and culture, is pleased to share the news about an important art project aimed at raising awareness of ocean pollution. Launched by two environmental organizations, Save the Ocean Art and Save the Environment Art, in collaboration with a talented team of Kenyan orphans, it sends a message about how people can help our planet by creating beautiful flip-flop art out of the ocean trash. In addition to raising visual awareness of the growing problem, this art project allows Kenyan artists from underprivileged areas of the country to sustain themselves and their families.
Young unemployed orphan workers from Nairobi have united to turn plastic trash into amazing animal sculptures. Trained by skilled conservation artists from Save the Ocean Art and Save the Environment Art, they transform flip-flops into true art masterpieces to raise awareness of ocean pollution. Flip-flops are collected from the beaches and shores of the Kenyan coast, cleaned and compressed, and then carved into beautiful art entirely by hand. Through this process, the ocean is cleaned from a huge part of its plastic trash, jobs to unemployed and low-income Kenyans are provided, and unique art masterpieces that can adorn any collection are made.
Multi-colored dolphins, octopuses, sharks, seahorses, tortoises, and a whole range of other living things have already been made by Kenyan orphans. Approximately four weeks are required to create one such artwork and make it look no less impressive than many of the most expensive art pieces. The team is working under the guidance of professional conservation artists who also create life-size animal sculptures (elephants, rhinos, giraffes, etc.) using recycled metal.
Over the time of its existence, the project has attracted a loyal customer base in the United States. However, due to the emergence of COVID-19 and numerous restrictions caused by the pandemic, the orders have mostly dried up. As a result, Kenyan artists have lost their income and become unemployed again. The situations can, however, improve if the initiative attracts new customers wishing to support the project and artists in Kenya.
Mary Waimatha from Save the Ocean Art says, "Our sculptures are made with great care and love by the talented artists from underprivileged areas of our community. Along with raising awareness of the problem of flip-flop pollution, this project gives Kenyan artists an income to sustain themselves and their siblings."
Everyone can support this important initiative by just sharing the information about it. This will help attract more attention to the work done by Kenyan orphans and find new art collectors and patrons who have a financial opportunity to revive the project.
About 300Magazine
300Magazine is an online magazine about fine art, culture, luxury watches, cars, boats, planes, jewelry, and everything related to luxury lifestyle. Based in New York City, we are fortunate enough to be living and working at one of the centers of art and technology of our time. This puts us in a strategic and inspired position to see what's new, who's who, and what you need to know. We also have a lot of friends overseas, keeping us posted on what is happening abroad.
The post Kenyan Orphans Turn Flip-Flops into Art to Raise Pollution Awareness first appeared on PRUnderground.
Press Contact
Name: Ilya Kushnirskiy

Phone: +19176585075

Email: Contact Us

Website: http://300magazine.com/
Original Press Release.