The art logistics service provider Fine Art Shippers specializes in shipping all sorts of artwork, including sculptures of any shape, size, and weight.
(PRUnderground) April 10th, 2021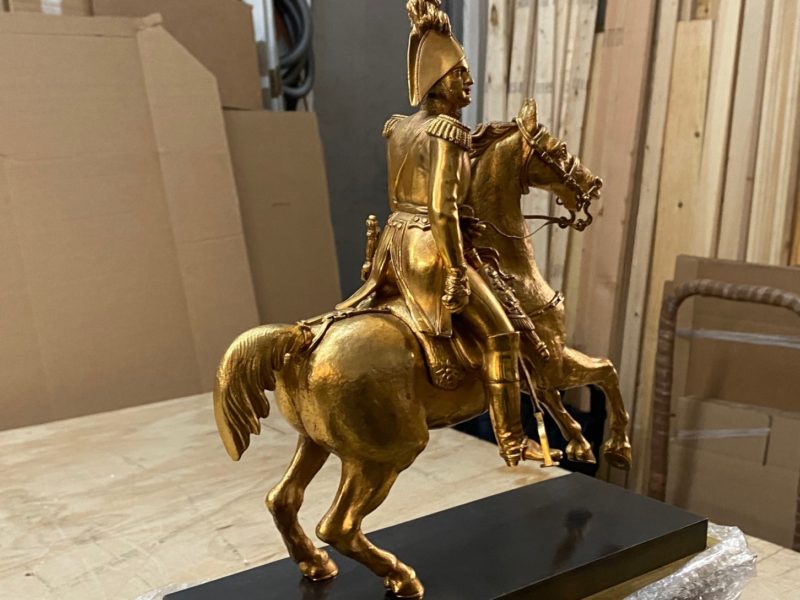 The art logistics service provider Fine Art Shippers specializes in shipping all sorts of artwork, including sculptures of any shape, size, and weight. The company operates all over the United States, transporting sculptures, statues, and other 3D art pieces between the states on special trucks designed to ship artworks safely and securely. Fine Art Shippers also offers professional art packing and art crating services that can be provided in any part of the country to ensure that the transported sculpture arrives at the destination in one piece.
Fine Art Shippers has been serving artists, designers, architects, museums, galleries, auction houses, and art collectors for over two decades, providing them with a comprehensive range of art handling and art transportation services. The company is based in New York City, but a wide network of partners and art shuttles allows it to operate all over the country and deliver fine art as far as the US Virgin Islands and Hawaii. Fine Art Shippers also offers international art shipping services that cover a variety of transportation options, including art shipping to Colombia, Brazil, China, Taiwan, Russia, Italy, Germany, France, Spain, and the United Kingdom.
Art shipping services provided by Fine Art Shippers are very flexible and do not have any size and weight limitations. The company can handle any task, from delivering a single painting to transporting a large outdoor sculpture. Sculpture shipping is a particularly important service because not all companies have the experience, knowledge, and equipment to move oversized art pieces, especially over a long distance. Fine Art Shippers, in its turn, is an expert in sculpture shipping and can come up with a solution to any art transportation task.
Over the last 25 years, Fine Art Shippers has shipped sculptures of different mediums, sizes, and weights. These include antique terracotta sculptures, bronze sculptures, glass sculptures, marble sculptures, ceramic sculptures, large-scale art installations by contemporary artists, and many more. The company takes care of the entire process of art transportation, from pick-up to packing and crating to white glove delivery and installation. Fine Art Shippers also assists in choosing the right art insurance coverage and provides art storage services in all major US cities and many countries worldwide.
From a single sculpture to traveling exhibitions, a contemporary artwork to antique masterpieces, Fine Art Shippers ensures fine art is delivered wherever it needs to be safely, on time, and in perfect condition. The company collaborates with reliable art logistics service providers throughout the world to offer the most cost-effective and suitable solution to transport sculptures of any size. For any art shipping inquiries, feel free to contact the Fine Art Shippers team and join the company on social media for the latest news and updates.
About Fine Art Shippers
Fine Art Shippers is a professional fine art shipping company headquartered in New York City. Established in 1995, we have grown to provide a wide range of art and antique moving services to meet the needs of the art community and private collectors from around the world. Our expertise includes but is not limited to luxury home moving, art packing and crating, art storage, white glove art courier service, art installation, antique furniture moving, international transportation, and gallery exhibition services. We operate across the United States and worldwide, making Fine Art Shippers the number one choice for many reputable art business professionals and institutions. Find more information about our team of dedicated art shippers on our website.
The post Fine Art Shippers Specializes in Shipping Sculptures of Any Size first appeared on PRUnderground.
Press Contact
Name: Ilya Kushnirskiy

Phone: +1917-658-5075

Email: Contact Us

Website: https://fineartshippers.com/
Original Press Release.