Will Banking ETFs, 'KBE', Lead the Economic Recovery?
March 22, 2021 at 12:35 PM EDT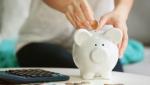 Things are looking up for bank stocks, making options like the SPDR S&P Bank ETF (NYSEArca: KBE) appealing to a broader swath of investors. Last week, JPMorgan Chase (NYSE: JPM) got the OK to resume stock buybacks and Moody's Investors Service says high shareholder payouts early this year won't...