Russian Icon is happy to share the news that a new retrospective exhibition of Alexander Gassel's artworks is now on view at the Museum of Russian Icons.
(PRUnderground) March 8th, 2021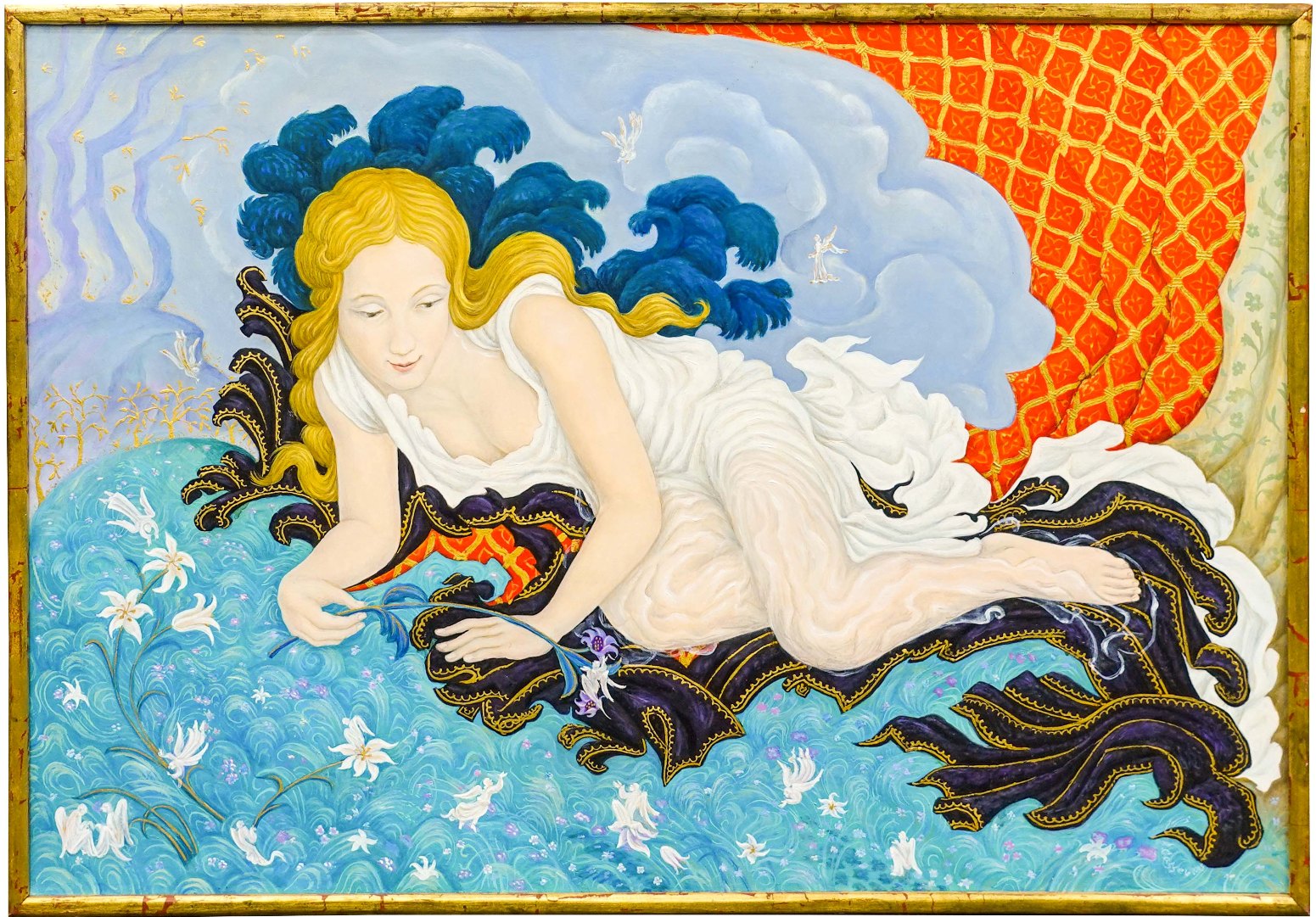 The online gallery Russian Icon is happy to share the news that a new retrospective exhibition of Alexander Gassel's contemporary artworks is now on view at the Museum of Russian Icons in Clinton, MA.
The Museum of Russian Icons pays homage to Russian culture by collecting and preserving Russian icons and religious artifacts. Its collection is one of the largest outside of Russia and the largest in North America. The Museum offers a unique insight into Russian art, history, and culture by displaying collections related to the Orthodox art tradition.
One of the contemporary masters whose vivid works are inspired by Russian iconography is the outstanding artist, designer, and icon conservator Alexander Gassel. He moved to the US in 1980 with no money and knowledge of English. Gassel worked as a draughtsman and painted on weekends. His perseverance and hard work finally paid off. He had a successful exhibition that allowed him to sell enough paintings to quit his job and work as an artist full-time.
Speaking of Gassel's style, it is often described as a blend of Chagall's narrative genre scenes, Kandinsky's saturated color schemes, Malevich's complex formal structures, and Erté's Art Deco designs. Gassel's art style is also inspired by the Italian Renaissance and European Post-Impressionism. That is one of the reasons why his works look so subtle, elegant, and harmonious. Besides, the artist paints with egg tempera, often applying gold and silver leaf to his works, which makes them so powerful and compelling. His art pieces consistently draw international attention and are in many public and private collections. Through his works, Alexander Gassel tries to reflect his cultural heritage, along with his life experience in America. The artist now lives and works in the United States where he continues to create his amazing paintings.
Alexander Gassel's "Painted Poetry" is a wonderful retrospective show of his vivid art that represents an incredible synthesis of modern avant-garde and ancient Russian iconography. The striking Kandinsky-style colors, Malevich-inspired complex imagery, resemblance of Chagall's scenes, and the artist's own unique painting style make Gassel's solo exhibition at the Museum of Russian Icons a not-to-miss event that the art lovers are sure to love.
"Painted Poetry" features Alexander Gassel's artworks in different genres, interweaving biblical, mythological, and the modern vision of the world with the depths of the human soul. Some of them are displayed with excerpts from the artists' short stories to reveal his ability as a storyteller in both image and word. Alexander Gassel's unique painting technique and harmonious combination of a vivid color palette with irregular shapes will definitely overwhelm every person visiting "Painted Poetry" at the Museum of Russian Icons in Clinton. The exhibition runs through September 26, 2021.
About Russian Icon
Founded by Oleg Kushnirskiy, Russian Icon is one of the leading online galleries of antique Russian icons. It represents the most accurate compilation of all the knowledge and expertise gained from many years of collecting and selling rare and famous religious icons of museum quality. Initially created to preserve this sacred form of art and to display the true masterpieces of Eastern Orthodox iconography, Russian Icon has become a reliable place where everyone can enjoy and sell authentic antique icons and religious artifacts, as well as order professional restoration, advisory, management, and appraisal services provided by the most qualified experts in the field.
The post Alexander Gassel's Retrospective Exhibition Is Now on View at the Museum of Russian Icons first appeared on PRUnderground.
Press Contact
Name: Ilya Kushnirskiy

Phone: +19176585075

Email: Contact Us

Website: https://russianicon.com/
Original Press Release.