Why Are Investors Flocking to Invesco's 'PGX' ETF?
February 22, 2021 at 15:04 PM EST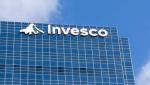 Getting fixed income returns in today's interest rate environment has proved to be an ongoing challenge. With the risk dial turned up by most investors, high-risk bonds aren't the only option available. Preferred stocks like the Invesco Preferred ETF (PGX) are another potent option....