IndexIQ 2021 Outlook: New Year, New Administration, New Normal?
January 01, 2021 at 10:00 AM EST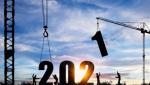 By Salvatore Bruno, Chief Investment Officer, Managing Director, IndexIQ The calendar is turning but the issues that have dominated the markets are likely to persist at least into the early part of the New Year. The good news: coronavirus vaccine distribution is underway worldwide. The less good...