Hesitant to Wade Back into Value Stock ETFs?
November 18, 2020 at 11:07 AM EST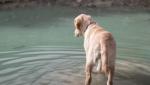 A prominent post-Election theme is that value stocks are finally ready to rally, but some advisors may still be skittish about their prospects. One way for asset allocates to inch back into value stocks is with model portfolios, such as the WisdomTree Core Equity Model Portfolio. "This model...