Who Will Win The Battle For The Premier Stock Index?
August 26, 2020 at 15:20 PM EDT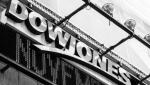 While it is finally showing signs of life after yesterday, the Dow Jone Industrial Average continues to lag behind the S&P 500 and Nasdaq Composite, both of which have already continued to achieve new all-time highs over the last few days. Given the recent major changes in the Dow, now traders...