The prestigious Leadtime Leader Award is given to North American mold builders that excel in their craft.
(PRUnderground) August 17th, 2020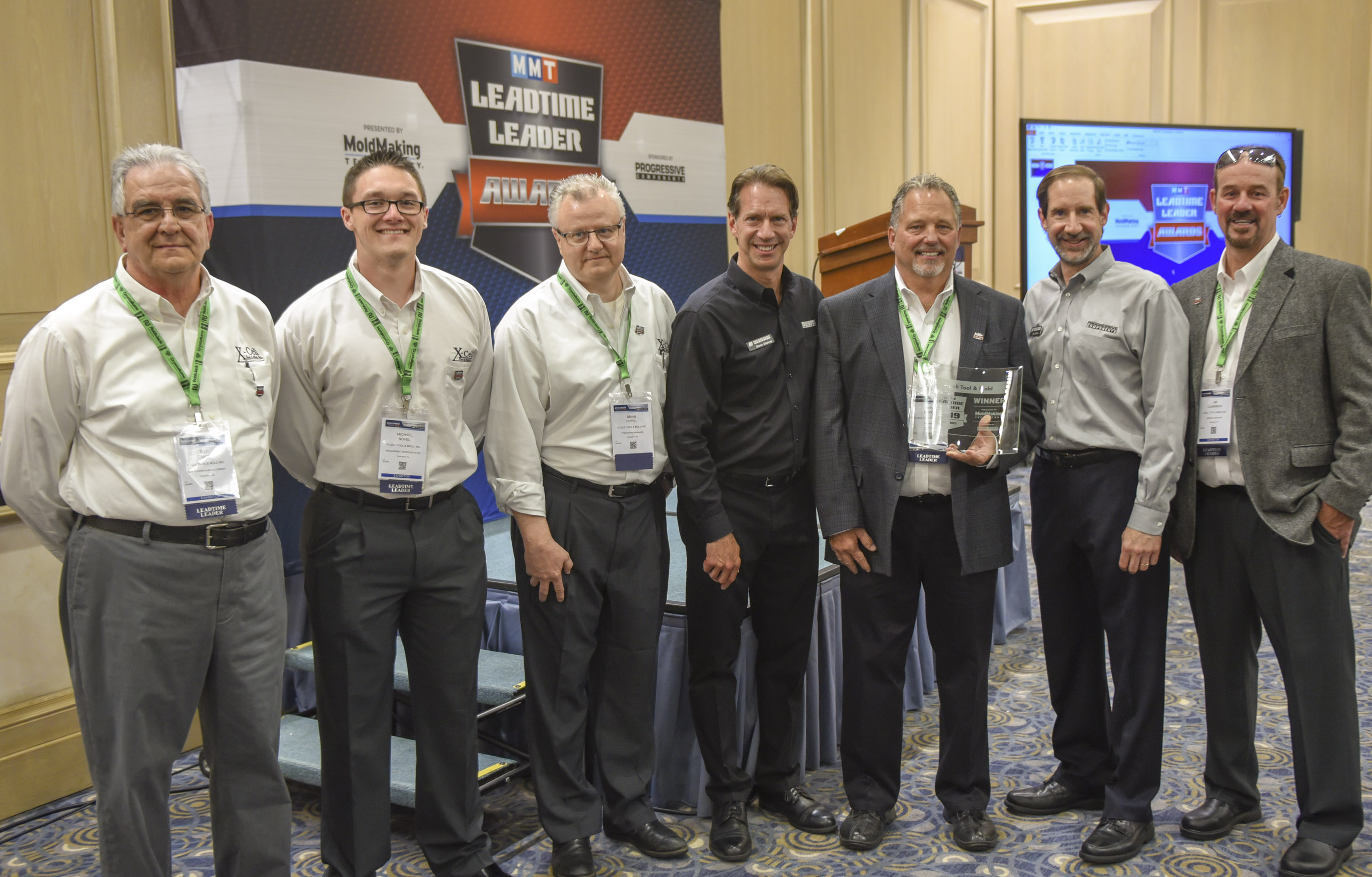 MoldMaking Technology and the Leadtime Leader Award are happy to announce that the submission period for the 2021 Leadtime Leader Award has officially begun.
Each year, the Leadtime Leader Award is presented to a mold builder who demonstrates excellence in mold manufacturing. MoldMaking Technology emphasizes that the award is not just about lead times; it's about what you do with what you have.
The Leadtime Leader Award is now in its 18th year. Previous winners of the award include Tech Mold, United Tool & Mold Inc., Maximum Mold, X-Cell Tool & Mold, and last year's winner, Precise Tooling Solutions.
The winner of the prestigious award will receive a feature in MoldMaking Technology, a video feature on moldmakingtechnology.com, a targeted advertising program with Plastics Technology, a complimentary 10' x 10' booth space at Amerimold 2021 in Rosemont, IL, and much more.
To be considered for this year's award, mold builders should visit short.moldmakingtechnology.com/enterlla to submit an initial application. Following their entry, they will be contacted by a member of the MoldMaking Technology team for an introductory interview.
The 2021 Leadtime Leader Awards ceremony will take place live at Amerimold 2021 in Rosemont, IL. To view last year's ceremony, which took place live online at the digital Amerimold Connects event, visit amerimoldexpo.com.
For more information on the Leadtime Leader Award, visit moldmakingtechnology.com/zones/leadtime-leader.
About MoldMaking Technology: MoldMaking Technology is a magazine brand that covers the mold manufacturing and molding industry. Owned and operated by Gardner Business Media, the magazine has been in operation since 1999, MMT boasts a subscriber base of over 18,000 readers for its magazine and 13,000 for its e-newsletter MMT Today.
About Amerimold: Amerimold is a tradeshow event that puts the entire moldmaking cycle on display, from design to first shot. Presented by Gardner Business Media, in partnership with MoldMaking Technology, Plastics Technology and Modern Machine Shop, Amerimold unites global and domestic technology leaders involved in all aspects of mold manufacturing, hosting nearly 200 exhibitors, a free series of Tech Talks, and a live Sourcing Fair directly on the show floor.  www.amerimoldexpo.com
About MoldMaking Technology
MMT has been addressing the complete lifecycle of the design, manufacture and maintenance of a mold—from design to first shot—since its launch in 1998. MMT remains committed to bringing its audience what's new and what works in mold manufacturing by focusing on the needs of today's mold builders. The magazine covers everything from successful business practices to manufacturing strategies. This important information can be found in a technology article, an application story, a shop profile or a tip of the month. These pieces are relevant for today's mold shop owners, tool and mold manufacturers, injection molders and original equipment manufacturers.
Press Contact
Name: Dan Sweatt

Phone: 513-527-8800

Email: Contact Us

Website: https://www.moldmakingtechnology.com
Original Press Release.