Will Silver Continue to Show Signs of Bullishness?
July 13, 2020 at 11:33 AM EDT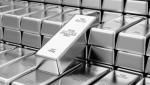 Precious metal investors, particularly in silver, should be seeing less demand for safe haven assets as economies reopen and investors turn up the risk dial. However, silver has been moving higher in conjunction with equities, but can this bullishness continue? "Silver markets broke higher during...