Tickers: XCNQ:LXX, XOTC:LXRP, PINX:LXRP
Tags: None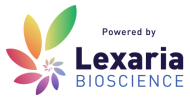 KELOWNA, BC - TheNewswire - June 4, 2020 - Christopher Bunka, Chief Executive Officer and director of Lexaria Bioscience Corp. (the "Company"), (CNSX:LXX.CN) of 100 - 740 McCurdy Road, Kelowna, BC V1X 2P7, announces his intention to file an early warning report (the "EWR") in accordance with National Instrument 62-104 - Take-Over Bids and Issuer Bids ("NI 62-104") and National Instrument 62-103 - The Early Warning System and Related Take-Over Bid and Insider Reporting Issues ("NI 62-103") as promulgated by the Canadian Securities Administrators.
Mr. Bunka intends to file an EWR to report the acquisitions of common shares of the Company (the "Shares") or securities exercisable to purchase Shares, that occurred over a period of five years pursuant to: (i) open market acquisitions on the OTCQX (LXRP) or the CSE (LXX); (ii) the occurrence of a stock split by the Company; (iii) option issuances and/or exercises (iv) warrant issuances and/or exercises; and (v) private placement transactions, the most current of which is described below (the "Current Transaction").
In connection with the Current Transaction, Mr. Bunka acquired 200,000 units comprised of 200,000 Shares and 200,000 share purchase warrants pursuant to a private placement financing of an aggregate 8,866,211 Units for aggregate gross proceeds of US$2,039,228, which the Company conducted on May 6 and May 11, 2020. Mr. Bunka paid a price of US$0.23 (CDN$0.32) per unit for an aggregate purchase price of US$46,000 (CDN$64,000).
Following the Current Transaction, Mr. Bunka, directly and indirectly through his holding company, holds an aggregate of 13,408,148 Shares on a non-diluted basis representing 15% of the Company's issued share capital or 14,308,148 Shares on a partially diluted basis representing 15.8% of the Company's diluted share capital. Each Share entitles the holder thereof to one vote at any meeting of shareholders.
Mr. Bunka acquired the additional Shares and warrants for investment purposes only. Mr. Bunka holds his securities in the Company primarily for investment purposes but may, when allowed pursuant to US and Canadian securities laws, and pursuant to favourable market conditions, increase or decrease his respective beneficial ownership and control or direction over the Shares through market transactions, related financial instruments, private agreements, incentive awards, exercise of convertible securities or otherwise.
This news release is issued pursuant to NI 62-103 in connection with the filing of the EWR. To obtain a copy of the EWR filed by Chris Bunka, refer to the Company's SEDAR profile at http://www.sedar.com or request a copy from Lexaria Bioscience Corp. 100 - 740 McCurdy Road, Kelowna, BC V1X 2P7
Copyright (c) 2020 TheNewswire - All rights reserved.