The Brooklyn-based medical equipment repair company Medical Equipment Doctor is working hard to help medical businesses during the coronavirus pandemic.
(PRUnderground) May 29th, 2020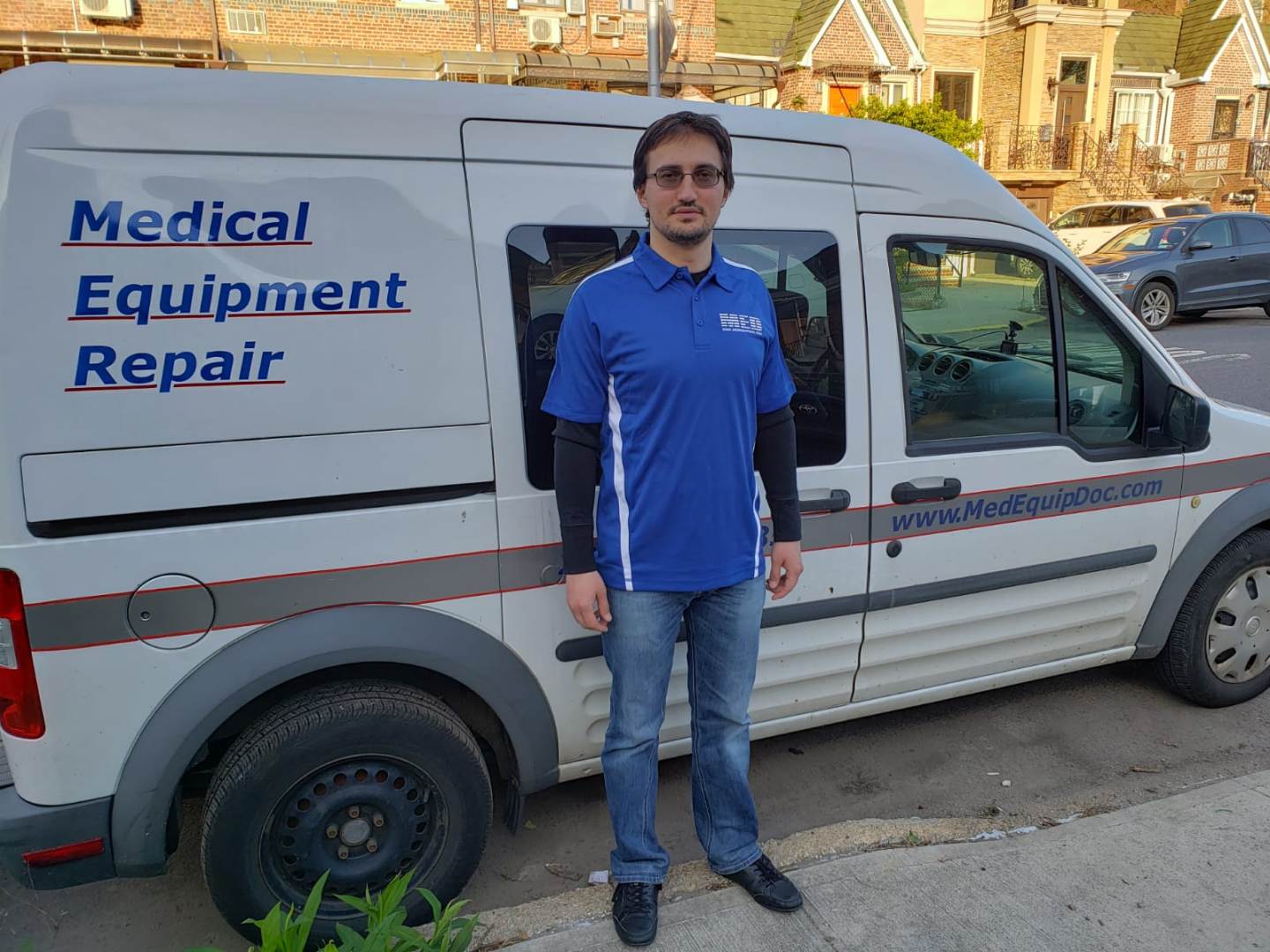 The Brooklyn-based medical equipment repair company Medical Equipment Doctor is working hard to help medical businesses in the New York metropolitan area during the coronavirus (COVID-19) pandemic. The company's founder Mark Norov and his family know about the devastating effects of this novel disease firsthand because almost all of them were infected and survived. Now, this family and their company Medical Equipment Doctor do their best to help local hospitals and private practices as much as they can.
Medical Equipment Doctor (MED) is a medical equipment repair company located in Brooklyn, New York. Run by Mark Norov and his father, it serves many professional medical businesses in the Tri-State area. The repair services are provided by a dedicated team of highly experienced and trained medical equipment technicians who are not afraid to expose themselves to the coronavirus to fix the vital machines. The company mainly serves smaller medical organizations and private practices that cannot afford full-time staff, ensuring that their equipment is always in working condition and ready to help people recover from the coronavirus and other illnesses.
Medical Equipment Doctor offers professional medical equipment repair for different areas. These include ophthalmology, medical lasers, dentistry, medical imaging, biomedical, and more. In addition to repairs, the company provides medical equipment preventative maintenance and installation services, making it a one-stop place for many local medical businesses and organizations.
Fighting the coronavirus disease has become personal to Medical Equipment Doctor and its founders. Earlier this year, Mark Norov, his mother, who is a public-school teacher, and his wife, who was 9 months pregnant at the time, all tested positive. His mother was even hospitalized, with low chances of survival. However, this COVID-19 story has a happy ending for Mark Norov and his family. His mother recovered and was discharged from the hospital. His wife gave birth to a healthy girl who was named Tovah, which means "goodness" in Hebrew. The Norov family is now safe, and they make every effort to help other people with their medical equipment repair company Medical Equipment Doctor.
Medical Equipment Doctor is now working hard to keep all the vital equipment in working condition for medical businesses. Their team of technicians is trained extensively in different areas of medical work to provide reliable, prompt, and high-quality services to various medical organizations and private practices. They are available 24/7 and ready to help, no matter the type of emergency and time of day.
At Fine Art Shippers, we want to thank Medical Equipment Doctor and the company's founders for their work and everything they do to help the community survive in these difficult times of the coronavirus pandemic.
About Fine Art Shippers
Fine Art Shippers is a professional fine art shipping company headquartered in New York City. Established in 1995, we have grown to provide a wide range of art and antique moving services to meet the needs of the art community and private collectors from around the world. Our expertise includes but is not limited to luxury home moving, art packing and crating, art storage, white glove art courier service, art installation, antique furniture moving, international transportation, and gallery exhibition services. We operate across the United States and worldwide, making Fine Art Shippers the number one choice for many reputable art business professionals and institutions. Find more information about our team of dedicated art shippers on our website.
Press Contact
Name: Ilya Kushnirskiy

Phone: +1917-658-5075

Email: info@fineartshippers.com

Website: https://fineartshippers.com/
Original Press Release.