Dr. Ray Tien, neurosurgeon at The Center Oregon, is the first doctor in Oregon to implant the spinal cord stimulation system, Senza Omnia, to treat chronic pain.
(PRUnderground) December 17th, 2019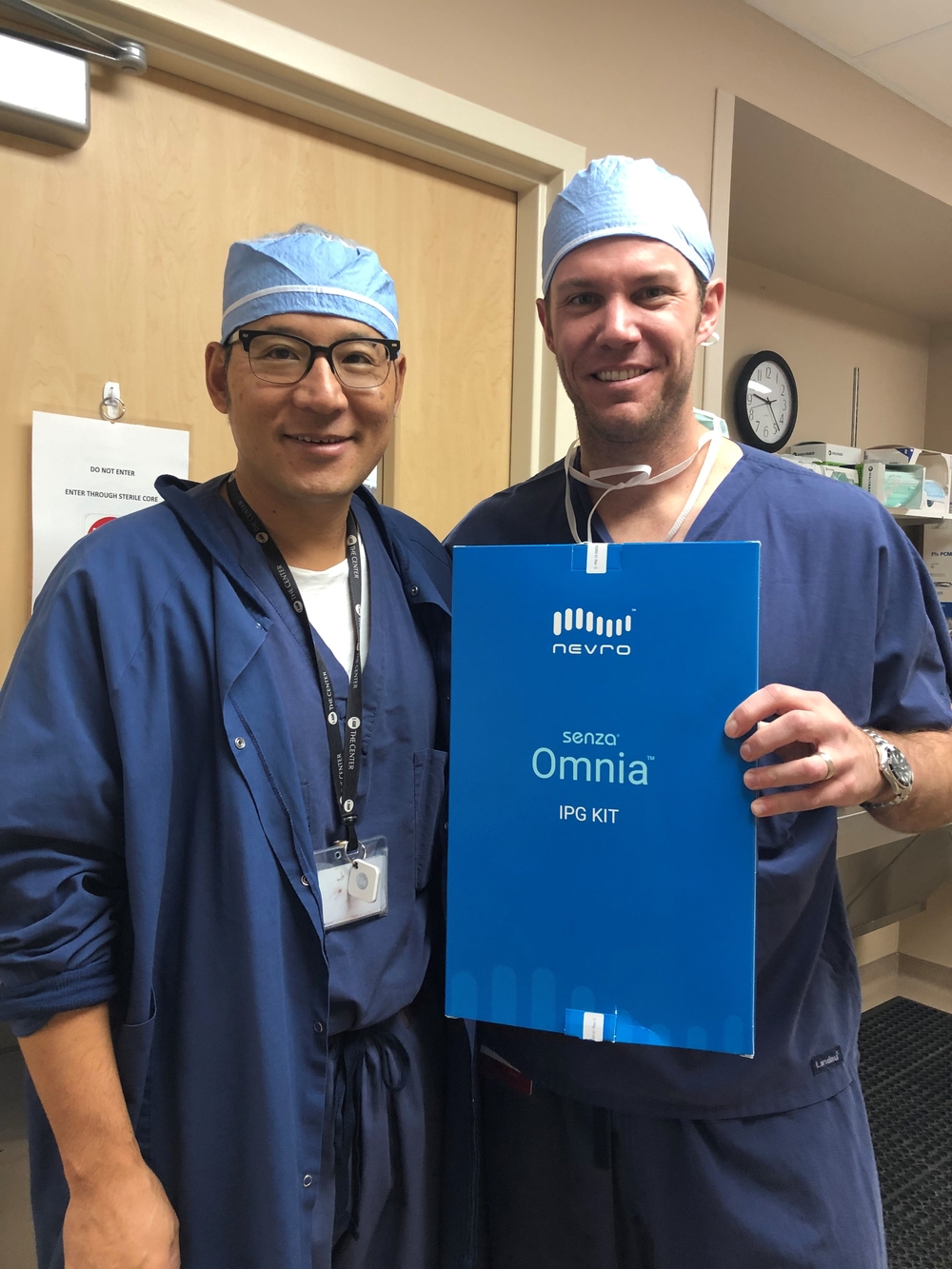 Dr. Ray Tien, neurosurgeon at The Center Orthopedic & Neurosurgical Care, is the first physician in Oregon, and among one of the first in the United States to have implanted the Senza®Omnia

system, a new spinal cord stimulation (SCS) therapy for the treatment of chronic pain.
Spinal cord stimulation involves the delivery of electrical signals to the spinal cord in order to alter pain signals to the brain. The electrical pulses are delivered by small electrodes on leads that are placed near the spinal cord and are connected to a compact, battery-powered generator implanted under the skin during a minimally invasive procedure. SCS is a reversible therapy that has helped hundreds of thousands of people experience relief from chronic pain–most commonly, severe pain in the low back and lower extremities.
Chronic pain is the primary cause of adult disability in the U.S. causing over 50 million Americans to suffer.1  It can significantly interfere with a person's quality of life and functionality.2 Currently, the condition is largely under-treated and misunderstood. There are many causes of chronic pain, including accidents, injuries, degenerative diseases, prior surgeries, or even the aging process. Spinal Cord Stimulation is a well-established pain treatment that has been used in the U.S. for over 30 years and is proven to provide patients superior relief.
The Omnia system was designed to provide physicians and patients with a comprehensive solution to treat the complex and dynamic nature of chronic pain. As the nature of pain can change over time, vary in intensity, or occur in different parts of the body, Omnia provides the most flexible platform that allows patients to have access to all SCS frequencies and the most waveforms over the long term. Physicians no longer have to choose between traditional SCS therapy or HF10. With Omnia, they get both. The Omnia system battery is designed to last ten or more years, even with continuous 10 kHz settings. Patients can evaluate the therapies available in the Omnia system in a temporary trial before having the device implanted.
Disclaimer: The news site hosting this press release is not associated with Dr. Ray Tien, The Center Orthopedic & Neurosurgical Care, or the First Senza Omnia System. It is merely publishing a press release announcement submitted by a company, without any stated or implied endorsement of the product, information, doctor, or service.  Please consult your healthcare professional about potential interactions or other possible complications before any medicaltreatment.
###
About The Center Orthopedic and Neurosurgical Care & Research
The Center is a leader in the diagnosis and treatment of all musculoskeletal conditions, with ten locations throughout Central Oregon. Founded in 1958 as Bend Orthopedic and Fracture, the practice continues to be driven by leading best practice and innovation. With a staff of 23 physicians and 22 mid-level providers, our expertly trained specialists in orthopedic surgery, neurosurgery, physical medicine and rehabilitation, sports medicine, and occupational medicine, The Center is here to keep our community healthy, active, and strong.
Press Contact
Name: Jamie Griggs

Phone: 541-322-2211

Email: jgriggs@thecenteroregon.com

Website: https://www.thecenteroregon.com/
Original Press Release.