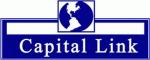 NEW YORK, NY -- (Marketwired) -- 06/14/17 -- Capital Link's 4th Annual Dissect ETFs Forum will take place on Thursday, June 22, 2017 at the Metropolitan Club in New York City.
This event is held in cooperation with the New York Stock Exchange and Bats Global Markets.
Institutional investors, financial advisors and RIAs can attend the Forum at no cost. The event has been approved for 6 CFP/CIMA/CPWA CE Credits by the CFP Board and IMCA.
FORUM OVERVIEW AND STRUCTURE
The Forum will feature industry leaders who through a series of panel discussions deep dive into critical topics related to the trends, developments and outlook of ETFs while reviewing major investment strategies using ETFs.
Capital Link's Dissect ETFs Forum is designed to provide an interactive platform to combine rich educational and informational content with extensive marketing and networking opportunities.
KEYNOTE SPEAKER
Christopher Davis, Portfolio Manager & Chairman - Davis Advisors
REGISTRATION
For more information and to register please click on the link below or copy and paste it in your browser: http://forums.capitallink.com/etf/2017/index.html.
ETF OUTLOOK PANEL
Moderator:
Tom Champion, Managing Director, Global Index and Exchange Traded Products Group - NYSE
Panelists:
FOR FURTHER INFORMATION AND TO REGISTER
http://forums.capitallink.com/etf/2017/index.html.
FORUM TARGET AUDIENCE
The Forum targets institutional investors, financial advisors, registered investment advisors, private bankers & wealth managers, securities analysts, retail & institutional brokers, industry specialists & analysts, financial press & media, and other qualified investors.
FORUM SPONSORS & MEDIA PARTERS
IN COOPERATION WITH: New York Stock Exchange -- Bats Global Markets
LEAD SPONSORS: Davis Advisors
SPONSORS: ALPs -- ETF Securities -- Infrastructure Capital Advisors -- SummerHaven Investment Management -- Teucrium Trading LLC
MEDIA PARTNERS: Barclay Hedge -- Barron's -- ETFdb.com -- Hedge Fund Alert -- Investor's Business Daily -- Jobs in ETFs -- Seeking Alpha
SUPPORTING ORGANIZATION: QWAFAFEW
FOR MORE INFORMATION AND TO REGISTER:
Please visit: http://forums.capitallink.com/etf/2017/index.html
Or, contact Nicolas Bornozis at funds@capitallink.com
Telephone: +1-212-661-7566
ORGANIZER: CAPITAL LINK, INC.
Capital Link is a global investor relations firm with strategic concentration, among other, on CEFs and ETFs with a track record of industry expertise spanning 20+ years. Capital Link organizes annually a series of investment forums in New York, London, Athens, Cyprus, and Shanghai.