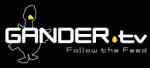 NEW YORK, NY -- (Marketwired) -- 11/20/14 -- Eyes on the Go, Inc. (OTCQB: AXCG) ("Eyes"), released results for the 3rd quarter and reported revenue of $138,818, a 737% increase over the 3rd quarter 2013 of $16,579. For the 9 months, revenue jumped from $26,714 in 2013 to $379,843 in 2014, a 1,322% increase. Revenue growth is coming from increased video and display ad placements, additional venue fees, subscription fees and artist requested performance download fees. The company expects revenue to continue to grow in the foreseeable future.
During this period the Company invested in re-structuring their web site applications so that they can handle significantly more traffic while improving overall performance. In a recent report from Amazon Web Services, the web sites improved over 150% including a reduction in average time to load to 5 1/2 seconds. Increased spending on software and services contributed to a total overhead expense in the 3rd quarter 2014 of $682,393, which led to an increased operating loss for the period of $563,838.
Trending on GANDER are recently installed prime music venues in Manhattan and Brooklyn; uptown Shrine, Flatiron's Meridian 23, Carroll Place and legendary The Red Lion on Bleecker Street in Greenwich Village and Coco 66 in hipster's Greenpoint, Brooklyn.
For more information, please visit www.Gander.tv. Find GANDER.tv on Social Media:
Facebook- Facebook.com/gandertv, Twitter- twitter.com/gandertv and Instagram- @gander.tv.
About Eyes on the Go, Inc. and GANDER.tv
GANDER.tv streams live and recorded video from nightlife venues and events and celebrity broadcasts providing entertainment, exposure and revenue opportunities that are all leveraged with digital marketing and social media support. Statements not based on historical fact are forward-looking statements. Although such statements are based on management's current estimates and expectations, and currently available competitive, financial, and economic data, forward-looking statements are inherently uncertain. We, therefore, caution the reader that there are a variety of factors that could cause business conditions and results to differ materially from what is contained in our forward-looking statements.
For a description of some factors which may occur that could cause actual results to differ from our forward-looking statements please refer to our Annual Report Form 10-K and other Company reports. We caution readers that we do not undertake to update any forward-looking statements.
Contact
Jodie Thomas
Rubenstein Public Relations
(212) 843-9241
Email Contact