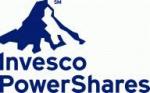 CHICAGO, IL -- (Marketwire) -- 12/01/11 -- Invesco PowerShares Capital Management LLC, a leading global provider of exchange-traded funds (ETFs), today announced it has secured rights to be the exclusive sponsor of the NASDAQ OMX QFOLIO for ETFs app. The new ETF app is an intuitive tool to search, filter, and track the entire universe of U.S.-listed ETFs.
The NASDAQ OMX QFOLIO for ETFs is a free app that provides fast access to ETF product information and performance statistics in an easy-to-use interface. Investors can screen, compare, chart and watch their favorite ETFs across all issuer platforms. The app is initially available for the iPhone, with iPad and Android versions planned for introduction at a future date.
"We are very pleased to collaborate with The NASDAQ OMX Group to introduce a powerful new tool for advisors and investors interested in researching and tracking ETF portfolios," said Jason Schoepke, Chief Marketing Officer at Invesco PowerShares. "NASDAQ OMX shares our deep commitment to investor education and has been an invaluable partner in the development of a world-class ETF app that empowers investors with mobile access to the entire ETF universe."
"In an increasingly fast-paced and mobile society, investors are demanding the ability to access certain information when they need it," said John Jacobs, Executive Vice President and Chief Marketing Officer, NASDAQ OMX. "With the introduction of the NASDAQ OMX QFOLIO for ETFs App, NASDAQ OMX and Invesco PowerShares are demonstrating our commitment to respond to the evolving needs of investors."
To download The NASDAQ OMX QFOLIO for ETFs, visit one of the links below:
http://itunes.apple.com/us/app/nasdaq-omx-qfolio-for-etfs/id479219851?ls=1&mt=8
http://www.nasdaq.com/etf-app/
Invesco PowerShares Capital Management LLC is Leading the Intelligent ETF Revolution® through its family of more than 140 domestic and international exchange-traded funds, which seek to outperform traditional benchmark indexes while providing advisors and investors access to an innovative array of focused investment opportunities. With franchise assets over $52.4 billion as of September 30, 2011, PowerShares ETFs trade on both U.S. stock exchanges. For more information, please visit us at invescopowershares.com or follow us on Twitter @PowerShares.
Invesco is a leading independent global investment manager, dedicated to helping investors worldwide achieve their financial objectives. By delivering the combined power of our distinctive investment management capabilities, Invesco provides a wide range of investment strategies and vehicles to our retail, institutional and high net worth clients around the world. Operating in more than 20 countries, the company is listed on the New York Stock Exchange under the symbol IVZ. Additional information is available at www.invesco.com.
There are risks involved with investing in ETFs, including possible loss of money. Shares are not actively managed and are subject to risks including those regarding short selling and margin maintenance requirements. Ordinary brokerage commissions may apply.
Not FDIC Insured | May Lose Value | No Bank Guarantee
Shares are not individually redeemable and owners of the shares may acquire those shares from the Fund and tender those shares for redemption to the Fund in Creation Units only, typically consisting of aggregations of 50,000 shares.
Invesco Distributors, Inc. is the distributor of the PowerShares Exchange-Traded Fund Trust II.
Note: Not all products available through all firms.
PowerShares® is a registered trademark of Invesco PowerShares Capital Management LLC. Invesco PowerShares Capital Management LLC and Invesco Distributors, Inc. are indirect, wholly owned subsidiaries of Invesco Ltd.
An investor should consider the Fund's investment objective, risks, charges and expenses carefully before investing. For this and more complete information about the Fund call 800 983 0903 or visit invescopowershares.com for a prospectus. Please read the prospectus carefully before investing.
Add to Digg Bookmark with del.icio.us Add to Newsvine