--News Direct--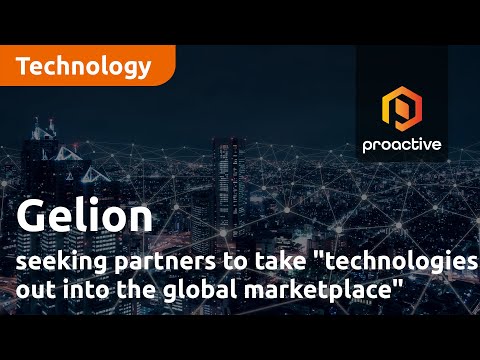 Gelion PLC (AIM:GELN) CEO John Wood speaks to Proactive's Thomas Warner following the release of the energy storage company's interim results.
Wood gives his take on two major recent acquisitions made by the company, and reveals more about where his focus has been since taking over as CEO in November 2022.
He adds that Gelion is seeking to develop partnerships that can help take its "technologies out into the global marketplace."
Contact Details
Proactive UK Ltd
Proactive UK Ltd
+44 20 7989 0813
View source version on newsdirect.com: https://newsdirect.com/news/gelion-seeking-partners-to-help-take-its-technologies-out-into-the-global-marketplace-475560749