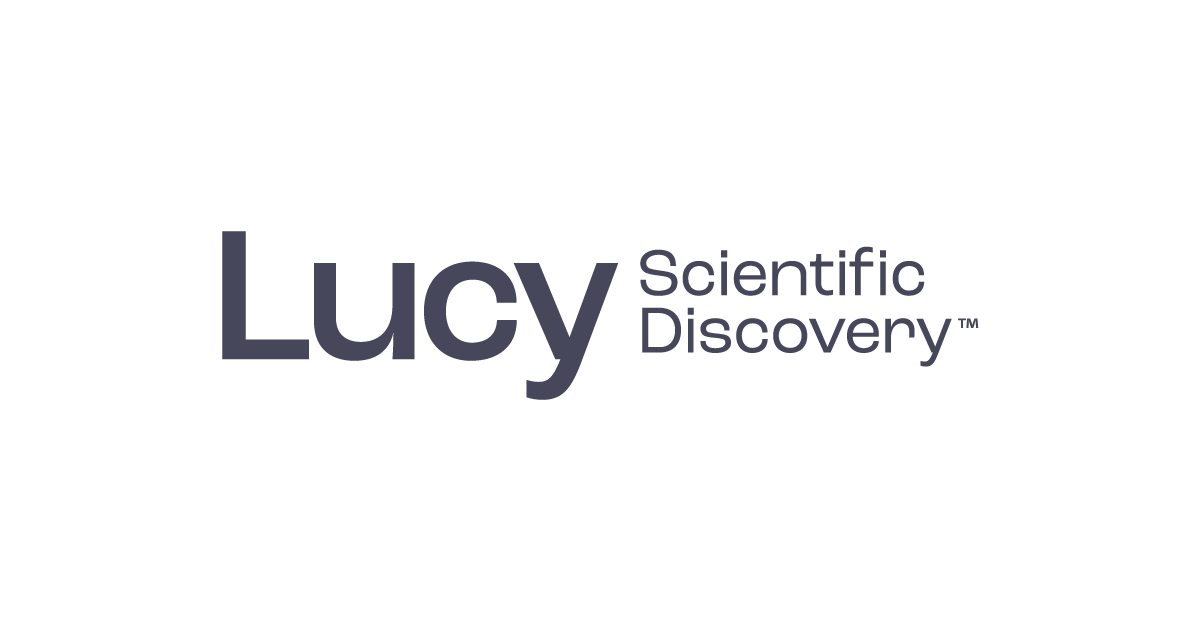 Need proof that Lucy Scientific Discovery, Inc. (NASDAQ: LSDI) is an under-the-radar company in one of the hottest sectors in the market? Then, consider this. On Tuesday, LSDI announced scoring a major milestone by agreeing to its first commercial sale of the psychedelic compound psilocybin. Now, that news in and of itself is worthy of a rally, considering that almost every small-cap in the sector is still TRYING to ink its first revenue-generating deal. Instead, the stock is lower by 3% at press time to $2.13. 
Logic dictates that move was unwarranted, considering that while the LSDI value proposition was already compelling, news of the sale transformed them from a pre-revenue company to a revenue-generating one. That alone is worthy of rally hats; although that didn't happen, there is a silver lining. For those getting turned on to the LSDI story now, and knowing that history tends to repeat, the best days for this NASDAQ-traded company are likely ahead. As in the near term.
A Sector Worthy Of Front Page Headlines
Keep in mind that while not catching front-page headlines, the psychedelics sector is certainly earning plenty of media attention. In fact, Lucy Scientific was recently featured on FOX News Varney & Company, where the CFO highlighted how his company and the industry are already targeting treatment opportunities expected to eclipse $6.4 billion before the decade's end. And for many analysts, that expectation is extremely low. Many taking a broader perspective of using psychedelics to treat mental and addiction disorders put the opportunity well beyond $30 billion, with Alcohol Use Disorder treatment opportunities alone potentially earning the lion's share of that potential. Then, after factoring in potential use applications to treat depression, anxiety, and PTSD, even that $30 billion estimate could miss the mark by a significant multiple.
In other words, being early to this investment proposition matters. Remember, when CBD hit the market, a majority of the population and legislators scoffed at the idea of its legalized use. Fast forward a decade later, and it's mainstream. And with big pharma companies like Pfizer (NYSE: PFE) and Johnson & Johnson (NYSE: JNJ) already entrenched in the psychedelics space, psychedelic-based therapeutics will likely follow a similar path toward mainstream use and regulatory approval.
Wise To Pay More For Real Value
Still, investors need to be prudent. In the early part of the decade, any company with a fancy ticker associated with CBD was earning tremendous investor interest. They found out the hard way, financially, that not all companies in emerging sectors are created equal. Many popular and so-called sector players didn't even have a foot in the revenue-generating door. Of course, that led to significant losses for those investors chasing penny stock names instead of sometimes paying only a small amount more to get exposure to an emerging sector with a company presenting an actual market position and potential.
Expect the same to happen in the psychedelics space. But this time, investors may benefit from lessons learned. If so, they would pay more attention to revenue-generating companies like LSDI and less to the conceptual stage companies more likely to bust than boom. News from LSDI on Tuesday puts them in the camp of the latter. Moreover, it separates them into a small group of companies that are actually generating revenue in what could be one of the most significant investment opportunities since the early days of EV and CBD.
Specifically, Lucy Scientific announced an agreement leading to its first commercial sale of psilocybin to the prestigious Hadassah BrainLabs - Center for Psychedelics Research, Hadassah Medical Center, Hebrew University, Jerusalem, Israel. As mentioned, the initial commercial sale of psilocybin marks more than a key operational milestone for LSDI; it transforms them into a revenue-generating company and further establishes its ability and role to supply the global psychedelic community with compounds and services. Moreover, the sale strengthens LSDI's relationship with the researchers at Hadassah-Hebrew University Medical Center, whose research is helping prove the academic foundations supporting the potential of psychedelics to improve the lives of millions of people worldwide.
Lucy Scientific Discovery Is No Newbie To The Space
This is important to note. While the deal announced results in its first commercial sale, LSDI is no newbie to the sector. Lucy has previously provided naturally-derived N.N-dimethyltryptamine (DMT) to the Israel-based Brain Lab and Biological Psychiatry Department at Hadassah-Hebrew University. Data from studies using the provided material is expected to be published soon. In other words, a second milestone is in the crosshairs for LSDI investors.
And more are likely to follow, considering that LSDI has been actively involved in that center's studies by providing a variety of psychedelic compounds which have been instrumental in advancing their scientific understanding and opening new avenues for discovery. That's not a bullish embellishment. Those are the paraphrased words of Dr. Bernard Lerer, Professor of Psychiatry and Director of Hadassah BrainLabs. But his accolades are just one part of the LSDI value proposition.
Uniquely Licensed In Canada
As a research, development, and manufacturing company in the psychedelics-based medicine space, Lucy Scientific Discovery exudes near and long-term potential from being granted a Controlled Drugs and Substances Dealer's License under Part J of the Food and Drug Regulations promulgated under the Food and Drugs Act (Canada), more commonly known as a Dealer's License, that was issued by Health Canada's Office of Controlled Substances. The inherent value there, beyond LSDI being one of the few known companies holding such a license in Canada, is that it uniquely authorizes them to develop, sell, deliver, and manufacture (through extraction or synthesis) certain pharmaceutical-grade active pharmaceutical ingredients used in controlled substances and their raw material precursors.
In other words, LSDI is years ahead of most in the competitive landscape. So much so that they may be the most helpful vehicle for other companies, even those competing in some respects, to advance their own clinical initiatives. And that could happen sooner than later. Remember, it's not a matter of "if" but of "when" psychedelics go mainstream. Even the perception of psychedelics use in the counter-cultural fad of the 1960s is receding, replaced by the expected value that these treatment alternatives can add to 2020's medicine. 
Expectations of their value are high, noted by the number of psychedelic pharmaceutical companies already in clinical-stage programs evaluating treatment candidates, some even challenging their own traditional drug contributions to treat depression, addiction, and schizophrenia, recognizing the potential benefits of the compounds without the severe side effects and risks associated with conventional prescription medicines.
Undervalued Considering The Sum Of Its Parts
Here's more excellent news. The playing field includes more than only big pharma. Atai Life Sciences (NASDAQ: ATAI) and Compass Pathway (NASDAQ: CMPS), which currently boast $273.6 million and $353.8 million market caps, respectively, are also helping to blaze new trails of treatment. But here's the disconnect about those valuations. They are roughly 4X and 9X higher than LSDIs. 
That exposes at least two things. Investors appreciate the potential of those two companies, and LSDI appears significantly undervalued. That case is supported by LSDI having a type of license many may need. Remember, its manufacturing license is an asset with intrinsic and inherent value. In fact, companies wanting to access Canadian research opportunities may need their help to secure GMP manufacturing requirements, including those mentioned. 
ATAI is evaluating using ibogaine and ketamine to develop multiple drugs targeting various indications. And Compass is focused on the value of psilocybin as the lead in its lead drug candidate. Others, like Cybin (NYSE: CYBN) and Mind Medicine (NASDAQ: MNMD), with market caps under $150 million today, are advancing studies as well, testing the value of psychedelic substances for separate indications. In other words, there's plenty of opportunity for LSDI to capitalize on its own needs and those of others. 
An Opportunity Exposed
Thus, with a NASDAQ listing providing credibility and assuring transparency, a valuable Health Canada license, and a management team able to execute on every level of product and market development, investors would be wise to look for under-the-radar investment opportunities over those where a premium is already priced in. Lucy Scientific Discovery checks those boxes and, at the same time, has mitigated downside risk by holding valuable and exclusive assets. 
In addition, after completing its recent public offering, LSDI can capitalize on opportunities with a balance sheet able to fund near-term objectives. All told, Lucy Scientific Discovery (LSDI) is a $2.13 stock with enormous near and long-term potential. And its move from a pre-revenue to a revenue-generating company this week proves it's not taking its time to maximize the value of its relationships and assets. 
With that change no longer a presumption but a fact, taking advantage of LSDI at current levels may present more than a ground-floor opportunity; it may be one too good to ignore. 
Disclaimers: Hawk Point Media Group, Llc. is responsible for the production and distribution of this content. Hawk Point Media Group, Llc. is not operated by a licensed broker, a dealer, or a registered investment adviser. It should be expressly understood that under no circumstances does any information published herein represent a recommendation to buy or sell a security. Our reports/releases are a commercial advertisement and are for general information purposes ONLY. We are engaged in the business of marketing and advertising companies for monetary compensation. Never invest in any stock featured on our site or emails unless you can afford to lose your entire investment. The information made available by Hawk Point Media Group, Llc. is not intended to be, nor does it constitute, investment advice or recommendations. The contributors may buy and sell securities before and after any particular article, report and publication. In no event shall Hawk Point Media Group, Llc. be liable to any member, guest or third party for any damages of any kind arising out of the use of any content or other material published or made available by Hawk Point Media Group, Llc., including, without limitation, any investment losses, lost profits, lost opportunity, special, incidental, indirect, consequential or punitive damages. Past performance is a poor indicator of future performance. The information in this video, article, and in its related newsletters, is not intended to be, nor does it constitute, investment advice or recommendations. Hawk Point Media Group, Llc. strongly urges you conduct a complete and independent investigation of the respective companies and consideration of all pertinent risks. Readers are advised to review SEC periodic reports: Forms 10-Q, 10K, Form 8-K, insider reports, Forms 3, 4, 5 Schedule 13D. For some content, Hawk Point Media Group, Llc., its authors, contributors, or its agents, may be compensated for preparing research, video graphics, and editorial content. HPM, LLC has been compensated by a third party up to fourteen-thousand-dollars, paid in monthly installments of four-thousand-five-hundred dollars plus syndication costs of up to five-hundred-dollars, to provide research and produce digital content covering Lucy Scientific Discovery, Inc. for three months ending on April 30, 2023. Hawk Point Media Group, Llc previously published non-compensated content for Lucy Scientific Discovery, Inc. Readers, subscribers, and website viewers, are expected to read the full disclaimers and financial disclosures statement that can be found on our website or those located at the conclusion of published content. The Private Securities Litigation Reform Act of 1995 provides investors a safe harbor in regard to forward-looking statements. Any statements that express or involve discussions with respect to predictions, expectations, beliefs, plans, projections, objectives, goals, assumptions or future events or performance are not statements of historical fact may be forward looking statements. Forward looking statements are based on expectations, estimates, and projections at the time the statements are made that involve a number of risks and uncertainties which could cause actual results or events to differ materially from those presently anticipated. Forward looking statements in this action may be identified through use of words such as projects, foresee, expects, will, anticipates, estimates, believes, understands, or that by statements indicating certain actions & quote; may, could, or might occur. Understand there is no guarantee past performance will be indicative of future results. Investing in micro-cap and growth securities is highly speculative and carries an extremely high degree of risk. It is possible that an investors investment may be lost or impaired due to the speculative nature of the companies profiled. 
Media Contact
Company Name: Hawk Point Media
Contact Person: Kenny Ellis
Email: info@hawkpointmedia.com
Phone: 3057806988
City: Miami Beach
State: Florida
Country: United States
Website: https://hawkpointmedia.com/