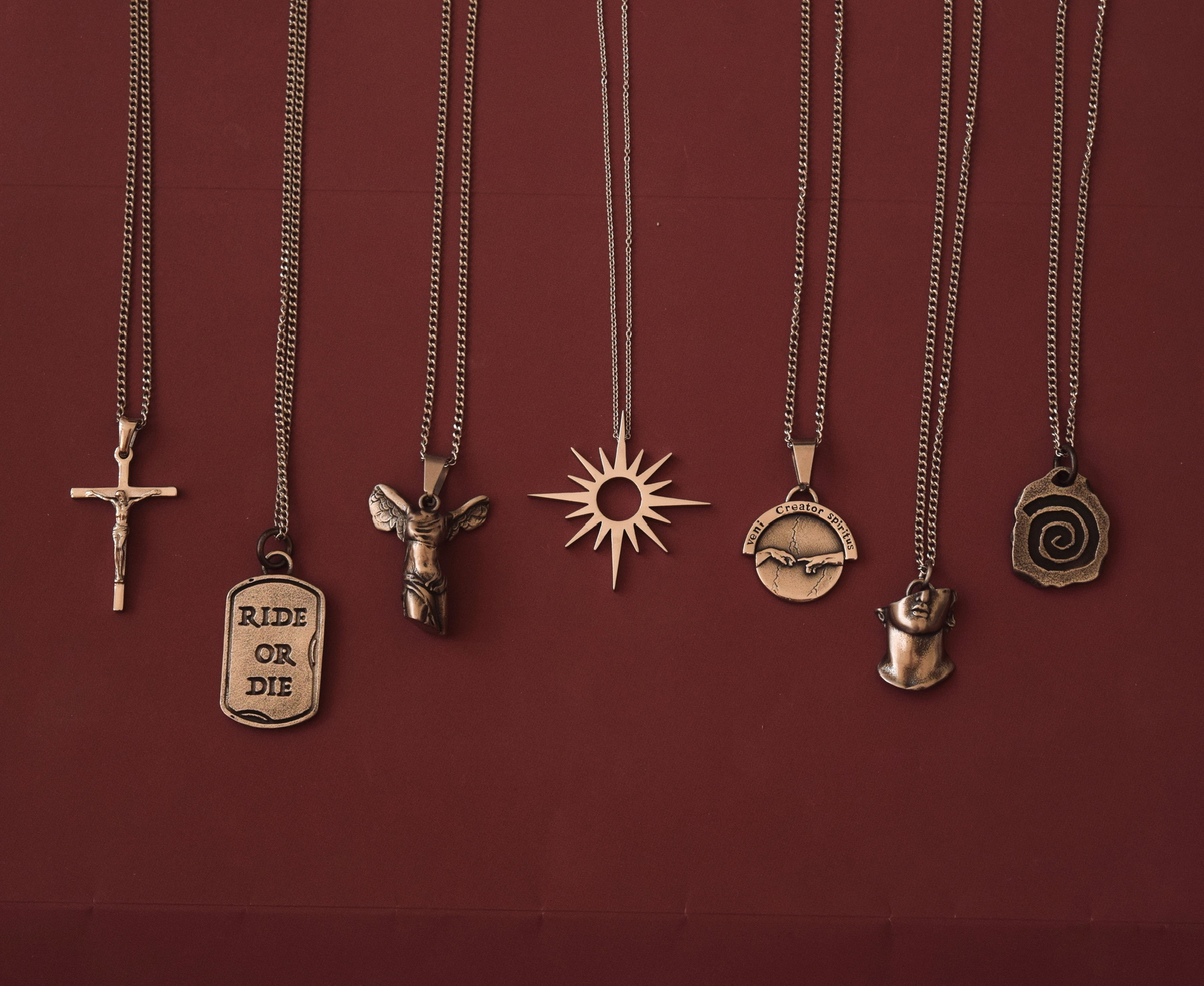 DIVON is an extraordinary jewellery brand that has taken the world of fashion by storm. Since its inception in February 2021, this London-based company has been crafting one-of-a-kind pieces that inspire individuals to tap into their creativity and explore their personal styles. The brand's name, DIVON, is derived from the word "to treat gently," and this is reflected in every aspect of their journey, from the materials they use to the people who make their jewellery.
The brand's commitment to sustainability is evident in their use of smart technology and eco-friendly elements. When you purchase a DIVON piece, you are not only making a fashion statement, but you are also supporting an independent brand that is doing its part to positively impact the fashion industry. Their use of stainless steel, for example, is not only durable and long-lasting but also 100% recyclable, making it an inherently sustainable material that can be recycled an infinite number of times without any reduction in quality.
The brand's dedication to environmental responsibility is matched only by their commitment to quality and craftsmanship. Each DIVON piece is crafted with meticulous attention to detail, using only the finest materials. The brand takes great care in selecting the materials they use, ensuring that each piece is made with the utmost care and precision. From the intricate designs of their necklaces, earrings, and bracelets, to the comfort and style of each piece, DIVON provides its customers with a truly exceptional experience.
The brand's jewellery is not only beautiful but also unique and impactful. The designs reflect the brand's passion for creativity, with each piece crafted to make a statement. The brand's necklaces are particularly striking, with intricate designs that are sure to turn heads. The earrings, too, are truly extraordinary, with a range of styles that are perfect for any occasion. The bracelets are also noteworthy, with a range of designs that are both elegant and bold.
The brand's commitment to quality and craftsmanship is reflected in the popularity of the brand. With over 22.4k followers on Instagram, DIVON has established a loyal customer base that appreciates the brand's unique designs, sustainable approach, and commitment to quality. The brand ships worldwide, and their website is user-friendly and visually appealing, making it easy for customers to find the perfect piece to suit their style.
In conclusion, DIVON is a brand that stands out in the world of jewellery with its unique, creative, and one-of-a-kind pieces that exude elegance and refinement. The brand's unwavering dedication to sustainability, quality, and ethical practices is truly commendable and sets them apart from their contemporaries. Their commitment to environmental responsibility, through the use of smart technology and eco-friendly elements, not only makes them a responsible brand but also a trailblazer in the fashion industry. Their passion for creativity and excellence is reflected in every piece they craft, each one imbued with a sense of timelessness. DIVON's jewellery is not just an accessory but a true treasure that will be cherished for a lifetime.
Media Contact
Company Name: HYPE PR
Email: Send Email
Country: United States
Website: www.hypekoolar.com