300Magazine is pleased to introduce Earth2050, an important international art project created to attract people's attention to the problem of pollution.
(PRUnderground) November 4th, 2020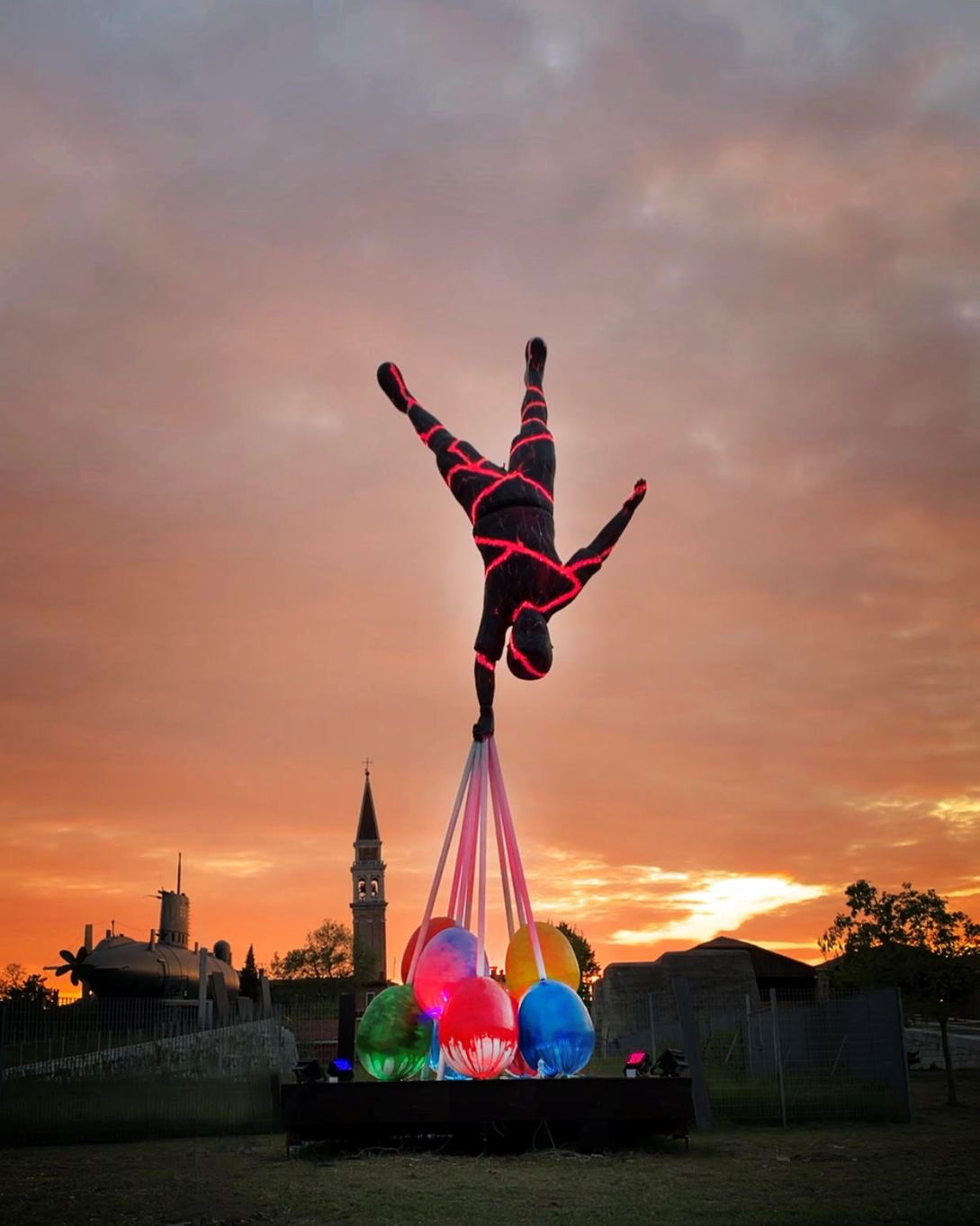 300Magazine is pleased to introduce Earth2050, an important international art project created to attract people's attention to the problem of pollution. Earth2050 was launched by the Russian artist Vasily Klyukin and the art producer Zurab Ermilov in 2016 to make people think about what kind of Earth we will have left for the next generations and how we can prevent the apocalypse of today. The art project consists of three monumental sculptures by Vasily Klyukin, two of which have already been showcased in many different cities around the world.
The technological process and a growing variety of goods keep the economy moving, making our lives more comfortable and much easier. However, there is an opposite side to the coin, which can lead to the climate-change apocalypse – pollution. Did you know that nearly thirteen million tons of waste are dumped into oceans each year, and the number continues to grow? Not only does plastic that is now everywhere around us spread toxins and threaten wildlife, but it also contributes to global warming. The dramatic increase in pollution of the environment is a huge threat to all living creatures, and the only way to prevent the apocalypse that, according to the experts, will start by 2050 is to act now.
Earth2050 was created to help people understand the problem of pollution and what they can do to save our planet for future generations. It is a bold, experimental art project launched by Vasily Klyukin and Zurab Ermilov, two concerned people who are trying to change the situation by drawing people's attention to the environmental challenges facing humanity today. As mentioned above, Earth2050 consists of three sculptures, each created by Vasily Klyukin. These include "Why People Can't Fly" (pictured) introduced in 2016, "Newborn Mind" introduced in 2019, and "Earth 2050" that is to be completed in 2020. Each sculpture is a certain message aimed at encouraging people to cultivate the habit of mindful consumption, which will help preserve the planet and keep it prosperous for the lives of our children.
Vasily Klyukin's sculptures from Earth2050 series have already been exhibited at numerous festivals and exhibitions around the world, and they will continue their travel to dozens of countries and cities to raise the awareness of ecological problems and anthropogenic harm.
From improving recycling to moving to green energy, there are many steps to be taken to prevent the climate-change apocalypse, and it is important to start acting immediately while we still have a chance. Earth2050 is indeed a very important art project that is, hopefully, will help attract people's attention to the environmental challenges we all face today.
About 300Magazine
300Magazine is an online magazine about fine art, culture, luxury watches, cars, boats, planes, jewelry, and everything related to luxury lifestyle. Based in New York City, we are fortunate enough to be living and working at one of the centers of art and technology of our time. This puts us in a strategic and inspired position to see what's new, who's who, and what you need to know. We also have a lot of friends overseas, keeping us posted on what is happening abroad.
The post Earth2050 to Attract People's Attention to the Problem of Pollution first appeared on PRUnderground.
Press Contact
Name: Ilya Kushnirskiy

Phone: +19176585075

Email: Contact Us

Website: http://300magazine.com/
Original Press Release.