Wearable art jewelry and art don't have to break the bank in order to start a conversation! Nodes Collection of contemporary art jewelry and artworks for your home, compliment your aesthetic and spark purposeful exchanges that are new and relevant in today's culture.
(PRUnderground) October 16th, 2020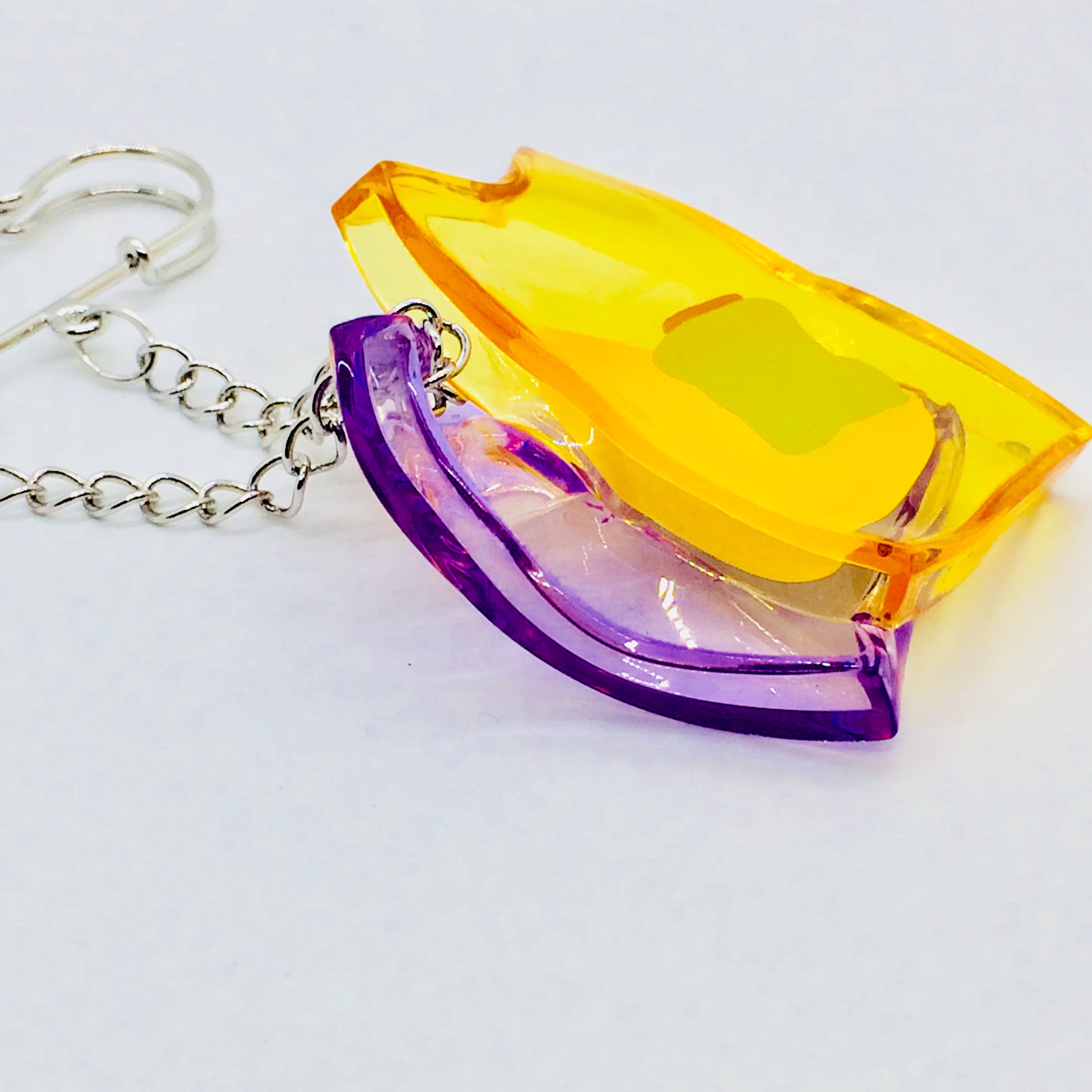 Nodes Collection, http://nodescollectionnyc.com is an e-commerce site for contemporary art jewelry and wall artworks by the founder and N.Y. artist Olga Alexander. Nodes Collection showcases bespoke, hand made and painted art jewelry that are created with fluorescent Plexiglas, acrylic paint and wire mesh, to name a few materials, by Ms. Alexander. Her jewelry like her paintings, spark conversations and capture the imagination. Unlike colored acrylic jewelry, the fluorescence of these pieces reflect an ongoing glow. The Nodes art jewelry are featherlight and can be worn by everyone day or night.
The Nodes Collection of art jewelry also offer multiple wearability options for those times where wearing hoops, baubles and gold will not do! Ms. Olga Alexander's interest in color, form and light is sparked by her installations and is reflected in her abstract acrylic paintings which she also makes available on her Nodes Collection site. She has been a practicing visual artist for the past 30 years and she has exhibited her artworks widely. Ms. Alexander believes art should be accessible to everyone to own and collect. Like her art jewelry pieces, her paintings draw viewers in and allows them to interpret her artworks in ways that makes sense to their aesthetic. If you love contemporary art and culture checkout the Nodes Collection!
About Nodes Collection
Nodes Collection, http://nodescollectionnyc.com is an e-commerce site of contemporary art jewelry and paintings created by the founder and N.Y. artist Olga Alexander. Ms Alexander is a multi-disciplinary artist who after the loss of her art studio, decided to miniaturize her sculptures into art jewelry she call the Nodes Collection.
She now offers both, her paintings and jewelry, on her website for everyone to collect and wear!
The post When Hoops And Baubles Won't Do, Nodes Collection Of Art Jewelry By N.Y. Artist Olga Alexander Delivers! first appeared on PRUnderground.
Press Contact
Name: olga alexander

Phone: 917-433-1981

Email: Contact Us

Website: http://nodescollectionnyc.com
Original Press Release.