Selected innovators will pitch their ideas to a global audience of pharma and life science executives, healthcare providers, and investors
(PRUnderground) September 25th, 2020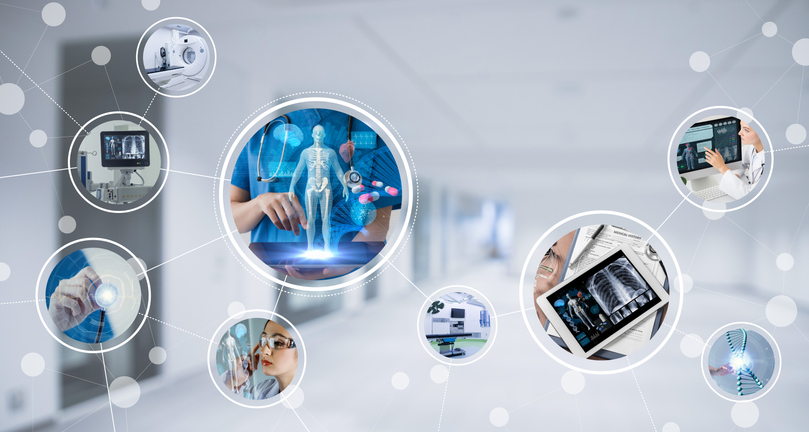 FemTech innovators, the time is now to fast track your pitch to enter the 2020 HITLAB Women's Health Tech Challenge. The last day to apply is Monday, October 19. By 11:59 pm. Dozens of innovators from around the globe have already submitted their appliations for a chance to win prizes valued at more than US$10,000. There is no fee to apply and the virtual challenge will give top innovators the opportunity to showcase their tech solutions for issues pertaining to women's health. The Challenge will take place Thursday, November 19.
Join Women's Health Champions
HITLAB is honored to welcome Julia Cheek, Founder and CEO at Everlywell, as keynote speaker and Wendy Diamond, Founder and CEO of the Women's Entrepreneurship Day Organization (WEDO), as Inspirational Leader. Everlywell was founded on the principle that everyone deserves access to affordable lab tests and digitally enabled results with actionable next steps. WEDO works globally to empower women and girls to become active participants in the economy by igniting a network of women leaders, innovators, and entrepreneurs to initiate startups, drive economic expansion, and advance communities around the world.
Help Supercharge the FemTech Revolution
The FemTech industry is expected to grow to US$50 billion by 2025, but the reality is that the full spectrum of women's health concerns is still drastically under represented within healthcare. HITLAB launched the Women's Health Tech initiative in 2019 with the mission to promote and provide resources for FemTech leaders worldwide and to offer a platform to empower women's health technology globally. Already the initiative has helped create a reality where companies at the intersection of technological innovation and women's health issues have equal access to building, funding, and scaling their FemTech solutions.
The Challenge is an unparalleled way to get to know the stakeholders in FemTech. The event brings in a diverse group of healthcare and life science leaders, in addition to government strategists and patent attorneys, all united in the goal of progressing the field forward and promoting innovative solutions that make real change.
Anyone concerned about women's health is welcome to attend the 2020 Women's Health Tech Challenge. Innovators, submit your concepts at the Women's Health Tech Challenge website (hitlab.org/wht) by Monday, October 19, at 11:59 PM EST.
Visit the Women's Health Tech Challenge website (hitlab.org/wht) to attend, partner, or get your application underway and submitted by October 19. Terms and conditions apply and the official rules are detailed on the website.
Challenge Prizes, Opportunities, and Sponsors
1) Grand Prize—$10,000.00 U.S. dollars from the law firm Goodwin Proctor LLP,  Goodwin.
2) 2nd Place—Up to $20,000.00 U.S. dollars worth of in-kind legal services from Goodwin
3) 3rd Place—Health Innovation Alliance Award – 1-year membership to Health Innovation Alliance . Up to $15,000 U.S. dollars of in-kind services including direct government affairs consulting and strategic counsel from Horizon Government Affairs
4) 4th Place—NIHUB Women's Health Tech Innovation Award 1-year premium membership in Nursing Innovation Hub . Up to 10 hours of in-kind services of strategy, design, or consulting valued at $5,000.00 U.S. dollars
5) 5th Place—Women's Health Tech Spirit of Entrepreneurship Award – Media exposure package valued at a maximum value of $1,000.00 U.S. dollars provided by Women of Wearables
Bonus Prizes and Opportunities
1) Rhia Ventures Award—$5,000.00 from Rhia Ventures for a companies with innovations in maternal health care or contraception that are addressing the needs of underserved communities (women of color, Medicaid, low-income women).
2) Digital Dx Ventures Award— $2,500.00 for Best Digital Health Diagnostic Innovation from Digital Dx Ventures
About HITLAB and the Women's Health Tech Challenge
HITLAB, a digital health research and testing laboratory headquartered in New York City, administers the Women's Health Tech Challenge with a range of sponsors who support the FemTech industry. The initiative was launched to foster a community of female leaders in healthcare working toward equality in the industry and to accelerate solutions for women's health issues. By partnering with organizations across the spectrum of the healthcare and tech industries, HITLAB is able to deliver the Women's Health Tech Challenge and award impactful technologies with meaningful catalytic prizes and networking opportunities.
About HITLAB
At HITLAB, we believe technology and health can work together to improve the quality of health delivery and healthcare worldwide. We use rigorous research and evidence-based methods to identify the best digital health solutions for each of our partners.
The post Calling all FemTech innovators, entrepreneurs, and startups: only two weeks left to apply for HITLAB's Women's Health Tech Challenge first appeared on PRUnderground.
Press Contact
Name: Justin Bulova

Phone: 860-748-6145

Email: Contact Us

Website: https://www.hitlab.org
Original Press Release.