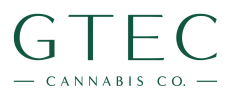 Kelowna, BC - TheNewswire - August 12, 2020 - GTEC Holdings Ltd. (TSXV:GTEC) (OTC:GGTTF) (FRA:1BUP) ("GTEC", the "Company" or "GTEC Cannabis Co.") is pleased to announce it has completed its shipment to fulfill an initial purchase order from the Ontario Cannabis Store ("OCS"). The delivery marks an important milestone for GTEC in expanding its recreational distribution to Canada's largest Provincial cannabis market.
The Ontario launch consists of five unique product offerings available through Ontario's retail channels in the coming weeks. In aggregate, the initial purchase orders of cannabis represent approximately 14,000 units in 3.5 gram containers (totaling approximately 50 KG). The range of products includes:
- Tenzo(TM) - Watermelon Mojito Zkittlez (3.5 gram format): Known for its mouth-watering flavour and aroma, Watermelon Mojito Zkittlez (aka Watermelon ZKTLZ) engulfs the senses with a strong mango aroma. A smooth and balanced strain with a high terpene content, and olive green and purple hued buds that are covered in frosty trichomes. Watermelon Mojito Zkittlez is a cross between Watermelon Zkittlez and Tahoe Hydro OG.

- Tenzo(TM) - Wedding Crasher (3.5 gram format): Wedding Crasher is an exotic indica-dominant hybrid that blends the smooth vanilla flavours of Wedding Cake, with the sweet grape notes of Purple Punch. This is a mellow, earthy strain with sharp gassy highlights, and a powerful nose. Wedding Crasher is a cross between Wedding Cake and Purple Punch.

- BLK MKT(TM) - Cherry Punch (3.5 gram glass format): Cherry Punch is a High THC indica-dominant hybrid that lives up to its name. The heavy-hitting strain delivers a musky, berry aroma with an earthy flavour, and a soft and sweet berry finish. Cherry Punch is a cross between Cherry AK47 and Purple Punch.

- Pristine(TM) Seeds (4-pack format): Feminized seeds sold in a protective case. Available cultivars are Headband and Lillooet Landrace.
"We are pleased to announce our expansion into Canada's largest recreational cannabis market. We are confident that entering the Ontario market will enable us to repeat our success from British Columbia," said Norton Singhavon, Founder and CEO of GTEC. "The expansion of our national distribution will play a key role in accelerating our revenue trajectory, as we strive to become a profitable organization that delivers quarterly growth while creating long-term shareholder value."
"This is another significant milestone for GTEC to release our highly sought after brands in the Ontario cannabis market. The OCS team has been excellent to work with and has proven to be a reliable partner in bringing our brands to Ontario consumers," said Scott Locke, Head of Sales at GTEC. "The Ontario launch advances our strategy to become an industry leader in premium cannabis products."
The Company will continue to explore opportunities to expand its national distribution footprint, with a mandate to maximize gross margins while establishing brand equity.
GTEC Cannabis Co cultivates, markets, and distributes the high-end cannabis products that consumers desire. The Company has four operational facilities licenced by Health Canada and is currently distributing cannabis through medical and recreational sales channels.
GTEC's quality product offering is crafted from rare and unique cultivars, which are currently not being produced by other Licenced Producers. GTEC's recreational cannabis brands includes; BLK MKT(TM) , Tenzo(TM), Cognoscente(TM) and Treehugger(TM), which retails in the Provinces of B.C., Saskatchewan and Ontario. The Company's medical cannabis brand, GreenTec(TM), is distributed nationally to qualified patients through its medical partners; CannMart and CannaFarms.
GTEC is a publicly traded corporation, listed on the TSX Venture Exchange (GTEC), OTCQB Venture Market (GGTTF) and Frankfurt Stock Exchange (1BUP). The Company's headquarters is located in Kelowna, B.C. and has operations in B.C., Alberta and Ontario.
To learn more about the Company or to access the most recent Corporate Presentation, please visit our website at www.gtec.co
For additional information, please contact:
GTEC Cannabis Co.
1-800-351-6358
contact@gtec.co
Neither the TSX Venture Exchange nor its Regulation Services Provider (as that term is defined in the policies of the TSX Venture Exchange) accepts responsibility for the adequacy or accuracy of this release.
CAUTIONARY STATEMENT REGARDING FORWARD-LOOKING INFORMATION:
This news release includes certain "forward-looking statements" under applicable Canadian securities legislation. Forward-looking statements are necessarily based upon a number of estimates and assumptions that, while considered reasonable, are subject to known and unknown risks, uncertainties, and other factors which may cause the actual results and future events to differ materially from those expressed or implied by such forward-looking statements. Such factors include, but are not limited to: general business, economic, competitive, political and social uncertainties; delay or failure to receive board, shareholder or regulatory approvals, where applicable and the state of the capital markets. There can be no assurance that such statements will prove to be accurate, as actual results and future events could differ materially from those anticipated in such statements. For instance and among other things, the risk that the COVID-19 pandemic may disrupt the Company's operations and those of the Company's suppliers and distribution channels and negatively impact the use of the Company's products; and there can be no assurance that the Company will replicate its success or sustain its revenue trajectory (including with respect to Q3 revenues), become profitable, maximize gross margins or build brand equity; that the Company will maintain adequate capital resources and liquidity, including but not limited to, availability of sufficient cash flow, to execute the Company's business plan (either within the expected timeframe or at all); or assurances regarding potential effects of judicial or other proceedings on the Company's business, financial condition, results of operations and cash flows; volatility in and/or degradation of general economic, market, industry or business conditions; compliance with applicable environmental, economic, health and safety, energy and other policies and regulations and in particular health concerns with respect to the use of cannabis; the anticipated effects of actions of third parties such as competitors, activist investors or federal, provincial, territorial or local regulatory authorities, self-regulatory organizations, plaintiffs in litigation or persons threatening litigation; changes in regulatory requirements in relation to the Company's business and products. Accordingly, readers should not place undue reliance on forward-looking statements, which speak only as of the date of this news release. The Company disclaims any intention or obligation to update or revise any forward-looking statements, whether as a result of new information, future events or otherwise, except as required by law.
This news release refers to certain financial performance measures that are not defined by and do not have a standardized meaning under International Financial Reporting Standards ("IFRS") as issued by the International Accounting Standards Board. These non-IFRS financial performance measures are defined in the MD&A. Non-IFRS financial measures are used by management to assess the financial and operational performance of the Company. The Company believes that these non-IFRS financial measures, in addition to conventional measures prepared in accordance with IFRS, enable investors to evaluate the Company's operating results, underlying performance and prospects in a similar manner to the Company's management. As there are no standardized methods of calculating these non-IFRS measures, the Company's approaches may differ from those used by others, and accordingly, the use of these measures may not be directly comparable. Accordingly, these non-IFRS measures are intended to provide additional information and should not be considered in isolation or as a substitute for measures of performance prepared in accordance with IFRS.
Copyright (c) 2020 TheNewswire - All rights reserved.