GetRecuitedFast.com offers free resources to help high school players get recruited in 90 days or less.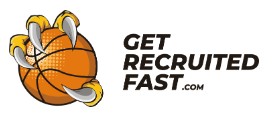 TEMPE, Ariz. - June 18, 2020 - (
Newswire.com
)
Jamar Johnson is the founder of the Community Basketball Leagues, a national adult recreational basketball league platform, and he is now branching out into the high school player space with his new GetRecrutiedFast.com Secret Video Vault and Online Toolkit. Jamar is a former Division I college player and coach, and he's leveraging his knowledge and expertise to help high school players and parents with navigating the choppy waters of college basketball recruiting.
As a recruiting strategist and consultant, Johnson specializes in helping high school players and parents with their recruiting strategy and exposure to help them increase their opportunity to be recruited to play college basketball.
Through the GetRecruitedFast.com brand, Johnson will offer both a self-service and a done-with-you consulting service, limited to only 50 players per year, that builds personalized strategies for each client. All clients will receive an in-depth consultation that allows Johnson to fully understand the specific needs and pain points of the client's college aspirations. Then Johnson builds a customized strategy and system aimed at getting maximum exposure for the player.
Statistics show that 290,000 high school basketball players graduate each year and only 3.2% of them will go on to play in college. College basketball coaches agree that having a recruiting strategy and marketing plan is one of the best ways to get noticed by college basketball programs. In fact, 100% of college basketball coaches say they use some type of recruiting and scouting service as a player referral source.
Johnson expertly carves out the recruiting needs of each client and creates content and an outreach campaign that will drive college coaches to his client's information and websites. More information can be found on the GetRecruitedFast website.
About Jamar Johnson
Jamar Johnson is a premier college basketball recruiting strategist focused on helping high school players and parents with achieving their goal of playing college basketball.
Contact
Jamar Johnson
Phone: 574-220-4986
Email: jamar@getrecruitedfast.com
###
Related Links
Website
Press Release Service by
Newswire.com
Original Source:
GetRecrutiedFast.com Helps High School Basketball Players With College Basketball Recruiting