Is VIX Suggesting A Bottom Is In Or Is More Downside In Store?
April 30, 2020 at 17:18 PM EDT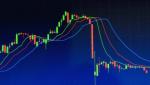 Equity markets have had a wild ride in 2020, with stocks climbing to all-time highs across the board, only to plummet below 2018 lows with roughly a month, and then rally back to October 2019 highs within nearly another month. All of this back and forth has many investors frustrated or elated,...