Is Smart Beta the Way to Go Amid Coronavirus Outbreak?
April 02, 2020 at 11:09 AM EDT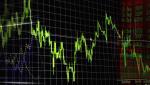 In this challenging market, more investors are looking for ways to shore up their portfolios using smart beta strategies. The more education they get, the better equipped they are to use these smart beta products, especially in a market now where uncertainty reigns. A Financial Times report noted...