What's the Coronavirus ETF Playbook?
March 25, 2020 at 12:50 PM EDT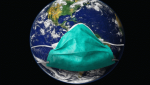 Over the weekend, Astoria released a report (click here) highlighting the performance of various asset allocation strategies during prior epidemics. We believe the most important statistics from our report are as follows: Since 1981, there have been 11 major epidemics for which we have a 3-year...