The Fed Buying Bond ETFs? Now What!?
March 23, 2020 at 11:11 AM EDT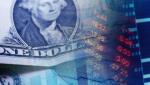 In case you missed the news, the Fed is now going to be directly buying corporate bonds, muni bonds, and treasuries. But they're also throwing ETFs into the ring. From the structuring documents for the new Secondary Market Corporate Credit Facility (SMCCF): "Eligible ETFs. The...