Vacation Rental Marketplace Promotes Booking Direct For a Safer and More Affordable Stay
(PRUnderground) December 17th, 2019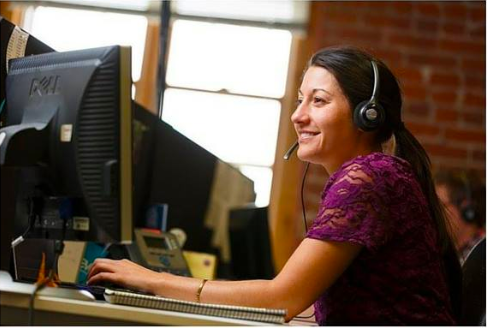 The big online travel agencies like Airbnb, HomeAway and VRBO may show you thousands of listings, but they cannot attest to the quality and reliability like the local company who personally prepares the home for your stay. Nor can they prevent you from getting scammed by fraudsters who carry out their schemes through a variety of ways on online listing sites.
You can rest assured when you book a stay with a member of the Northwest Vacation Rental Professionals. Each professional vacation rental managers listed on the Northwest Stays marketplace meets the NWVRP Code of Ethics and Standard Practices of the association. Each vacation rental company is also evaluated on how they treat their guests and committed to represent high quality homes that are clean, well maintained and safe.
NorthwestStays.com is a unique vacation rental marketplace that connects consumers with premium vacation rentals that may not be listed on other listing sites. This commitment benefits the traveler in that they are guaranteed to receive the best price as they are working directly with owner /operators of these outstanding brands.  These vacation rental professionals understand and respect the investments made by the consumers and are committed to delivering the best value.
Marketplaces such as NorthwestStays.com are building trusted brands around independent vacation rental operators that have been providing service excellence along with offering the best price to the traveler for years.  We firmly believe that the independent operator provides the best overall value when it comes to inventory, destination knowledge and services that make for a successful vacation rental experience.
By booking direct with NorthwestStays.com, travelers will avoid vacation rental scams commonly found on other listing sites, and save hundreds to thousands of dollars for premium vacation rentals located in Washington State, Oregon, Nevada, Idaho, Montana, Alaska, British Columbia, as well.
About Northwest Stays
As members of the Northwest Vacation Rental Professionals, Northwest Stays network is a marketplace of professionally managed vacation rentals throughout the Pacific Northwest, including Canada. Our member network expands to California and Hawaii through out partner marketplaces, CaliStays and HawaiiStays.
Press Contact
Name: Leslie Chavez

Phone: 8054334461

Email: marcom@fetchmyguest.com

Website: https://www.northweststays.com
Original Press Release.