Are Treasury Yields Headed Higher in 2020?
December 17, 2019 at 11:00 AM EST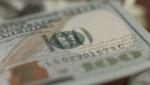 The bond market landscape of low yields and higher bond prices could be replaced with the opposite in 2020 thanks to renewed investor confidence as a result of a U.S.-China "phase one" trade deal last week. That said, if the yields on safe haven Treasury notes are heading higher, traders may want...