Can Momentum Factor Keep Going After Dow Reaches New High?
November 05, 2019 at 10:32 AM EST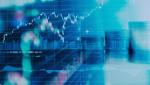 With a tailwind of better-than-expected third-quarter earnings and optimism in a U.S.-China trade deal, the Dow Jones Industrial Average was able to attain a new high in Monday's trading session. Nonetheless, there's a lot of skepticism on whether this extended bull market can keep propelling the...