Is It Time to Reconsider Small-Cap ETFs?
August 22, 2019 at 17:54 PM EDT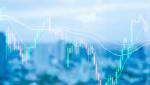 U.S. small-capitalization stocks and related ETFs continue to lag behind their large-cap peers. Year-to-date, the iShares Russell 2000 ETF (NYSEArca: IWM), which tracks the benchmark Russell 2000 Index of small-cap companies, increased 13.0% while the iShares Russell 1000 ETF (NYSEArca: IWB), which...