Should You Be Concerned About Correlations?
June 15, 2019 at 09:00 AM EDT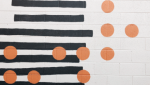 By Salvatore Bruno via Iris.xyz. Correlation – how different asset classes behave relative to one another – is an important concept in portfolio construction and at the heart of Modern Portfolio Theory (MPT) as developed in the 1950s by Harry Markowitz. To put it simply, MPT describes the use of...