Agile, Personal, and Approved by PMI
Tokyo, Japan (PRUnderground) August 29th, 2018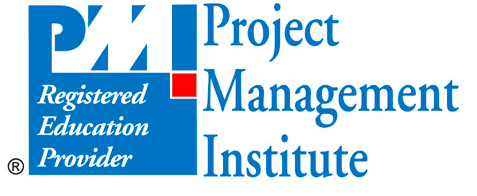 Cogent Language, a Project Management Institute (PMI) Registered Education Provider (R.E.P.), today announces the launch of its PMP® Examination Prep course, a next generation learning path to certification as a Project Management Professional (PMP)®.
PMI is the world's largest project management member association. PMI R.E.P.s are organizations that help project managers achieve and maintain the PMP and other PMI credentials. Especially since global median salaries for the profession exceed $81,000 (USD) these days, many managers, professionals, and technical people are turning to R.E.P.s for certification training.
This is certainly true here in Japan. With the 2020 Olympics coming up, key projects are increasingly global, digital initiatives that require collaboration in English, informed by agile approaches, such as Scrum and Extreme Programming. Last year, PMI provided its first systematic guidance on these transformative approaches in its PMBOK® Guide, Sixth Edition. Qualified under this edition, Cogent Language is uniquely positioned to address the emerging demand in Japan for innovative PMP test preparation.
The company's new course, meeting PMI's rigorous criteria for content, instructor qualification, and instructional design, provides classroom preparation for the exam in a systematic, accelerated format. Successful completers earn 23 PDU's towards PMI education requirements for the credential. Not only does the course address agile – its learning architecture is agile. Flexible and collegial, it encourages individual participants to explore the applicability of the PMBOK® Guide to their own current projects, based on considerations of business value.
Dan Clapper, Managing Director of Cogent Language, explains how the course differs from competitors'. "First of all, it is personal. Professionals today want skin-in-the-game, not cookie-cutter instruction. This course offers participants meaningful choices about scope and sequence early on. Second, it is constructive, because professionals learn best by making things that make a difference outside of class. In PMP® Examination Prep, they tailor applications of the PMI framework to challenges of their own workplaces. Next, it's collaborative, that is, not private, online, or self-paced. Project management, especially agile, is all about cooperating in real time with other people and organizations. It calls them stakeholders. Participants in this course take on that challenge, often called "leadership". Finally, this class is cumulative. Participants make their own choices early and build on them, incorporating work of others, and accumulating valuable knowledge in concrete products. We do expect our competitors to imitate this approach. That's fine, if it improves their offerings. We would maintain our advantage in pricing, one that will be difficult to match, especially for major competitors."
Project Management Professional, PMP, PMBOK Guide, and the PMI Registered Education Provider Logo are registered marks of the Project Management Institute, Inc.
About Cogent Language
Cogent Language offers innovative learning opportunities in collaboration, project management, and leadership. In Tokyo for more than a decade, it has served top-of-the-line firms in finance, IT, engineering, publishing, pharmaceutical, and online retail. For each participant, it develops learning paths that are personal, cooperative, fast-paced, constructive, and cumulative. Cogent Language also offers consulting services in project-based learning (PBL) to international schools and universities.
Visit us at www.cogentlanguage.com, www.linkedin.com/company/cogent-language/
Press Contact
Name: Dan Clapper

Phone: +819065403492

Email: dgclapper@cogentlanguage.com

Website: www.cogentlanguage.com
Original Press Release.