Studies show that 97% of people over 60 have an arthritis condition and that children can even suffer from arthritis, as well. Get relief now with Beyond Derma's new Terrafreeze™ extra strength pain relief cream.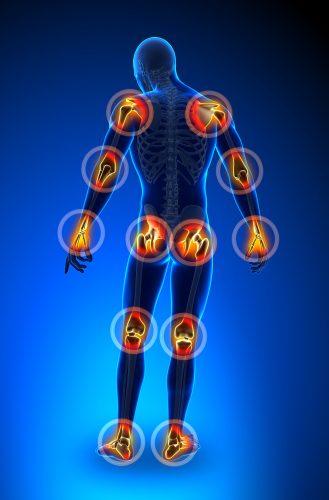 Tallahassee, United States - February 26, 2018 /MarketersMedia/ —
Arthritis, also known as joint inflammation, refers to a group of aliment that cause pain, stiffness, swelling and loss of motion in joints. Arthritis is likely used to depict the more than 100 rheumatic ailments that may affect the joints and can cause swelling, pain and stiffness of the muscles, ligaments, tendons, and bones.
There are several types of arthritis. The 2 most common being osteoarthritis, which affects millions of Americans, and rheumatoid arthritis, which affects 1.5 million Americans.
Osteoarthritis is the most common type of arthritis. This condition accompanies age and usually affects the fingers, hips and knees. Osteoarthritis sometimes follows an injury to a joint, even years after the injury heals arthritis will manifest in the affected joint.
Rheumatoid Arthritis happens when the defense system of our body doesn't work. It usually affects the joints, bones and may also affect the internal organs and system.
It is an indisputable and unfortunate fact of life for arthritis sufferers: oral pain medications for arthritis carry a long list of potential side effects. Drew Williams, Beyond Derma's chief of research, says, "If you have lived with arthritis long, you also know that the traditional "answer" – drugs – may actually create more problems for you. By now, most are aware that pills like ibuprofen and other NSAIDs are the #1 cause of liver problems in the United States causing over 56,000 emergency room visits every year… and that NSAIDs greatly increase your risk of heart attack. "
"If you've suffered with arthritis, you may have actually prayed for a solution and end to your daily agony. For the past 3 years, our team has exerted enormous effort and thorough research to produce a safe and effective pain relief and healing cream. Our research focused on the metabolic and main causes of pain and underlying deficiencies which are responsible for the deterioration of the bones and joints. Arthritis is the main reason people go for Terrafreeze™."
Help your Body fight the pain of arthritis the safe and natural way
Terrafreeze™ offers relief from pain and eliminates the high risk of organ damage by greatly reducing the need of pain relief pills. Terrafreeze™ improves the body's mobility and function, reduces inflammation and helps relieve pain quickly. TERRAFREEZE is a clinically tested and advanced pain relief cream formulation created from years of thorough research and study making it the most advanced pain relief cream on the market today.
The unique formula combines three powerful active ingredients: Menthol, Methyl Salicylate and Histamine DHCI. The proprietary blend of Arnica Montana, Emu Oil and other potent botanical ingredients like Aloe Vera Gel, Boswella Serrata Extract, Chamomile Extract, Zingiber Officinale (Ginger) Root Extract, Curcuma Longa (Turmeric) Extract, Vitamin C and Vitamin E makes Terrafreeze more effective in providing enhanced relief and healing.
Individuals suffering with arthritis pains and looking for a safe and effective pain relief cream can purchase Terrafreeze™ directly through its official site at https://terrafreeze.com. Beyond Derma is offering a full 20% discount with the code "20TERRA". All orders are backed by Beyond Derma's 100% money back guarantee. This promotional coupon is limited until quantities last
About Beyond Derma: Beyond Derma is a US based company established in 2010 with core competencies in the areas of skin and beauty care. Our strategy of using science-based innovation delivers the best outcomes in growing areas of healthcare. We believe the innovation that produces breakthrough products will be more important than ever in this industry. We maintain substantial investment in research and development aimed at developing and using latest science to advance the most promising projects. 
Contact Info:
Name: Marley Daniels
Organization: Beyond Derma LLC
Address: 75 N Woodward Ave #81120, Tallahassee, FL 32313
Phone: 1-855-977-0726
Source URL: https://marketersmedia.com/arthritis-victims-discover-new-pain-relief-formula/303078
For more information, please visit https://terrafreeze.com/
Source: MarketersMedia
Release ID: 303078