Precipice IP, PLLC announced today that on May 18, 2016,  Principal Member and Founder Angela J. Grayson spoke at the American Intellectual Property Law Association's 2016 Spring Conference in Minneapolis, MN joined by Director Christal Sheppard, director for the Midwest Regional United States Patent and Trademark Office.
Ms. Grayson, AIPLA Vice Chair for the Special Committee on Pro Bono, spoke at the committee's educational session entitled "Pro Bono- The Why and the How." In this session, Ms. Grayson and Director Sheppard, along with other panel members, discussed the importance of Intellectual Property Pro Bono to the legal and innovator community.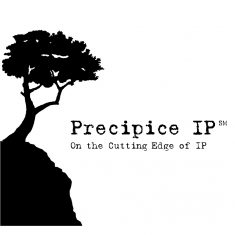 The full panel included committee Chair, Jay Erstling, Of Counsel at Patterson Thuente & Pedersen; James Silberman, USPTO Office of Enrollment and Discipline; John Kirkpatrick, USPTO Pro Bono Coordinator; Michael Lopez; Daniel Bruzzone, Patterson Thuente & Pedersen; Gillian Rosenquist, LegalCorps; Bob Pimm, California Volunteer Lawyers for the Arts; Victoria Phillips, American University; and Brett Klein, Mitchell Hamline School of Law.
For more information about the AIPLA Special Committee on Pro Bono, please visit: http://www.aipla.org/committees/committee_pages/Pro-Bono/Pages/default.aspx.
For more information about the United States Patent and Trademark Office Pro Bono Program in your area, please visit http://www.uspto.gov/patents-getting-started/using-legal-services/pro-bono/patent-pro-bono-program.
Angela Grayson is the founder and Principal Member of Precipice IP, PLLC. She is an experienced technology attorney and senior consultant with the firm. Ms. Grayson focuses her practice and consultancy exclusively on intellectual property matters, such as patents, trade secrets, trademarks, and copyrights.
Precipice IP serves clients nationally, and is located in Bentonville, Arkansas. Precipice IP is committed to advancing Diversity and Inclusion in the legal profession, and is equally committed to STEM (Science, Technology, Engineering, and Math) initiatives that focus on better preparing our youth to compete.
Follow Angela Grayson, on LinkedIn: https://www.linkedin.com/in/agraysonip
Follow Angela Grayson on Twitter: @agraysonip
Follow Precipice IP, on the web: www.PrecipiceIP.com
Questions: Contact info@PrecipiceIP.com
About Precipice IP, PLLC
Precipice IP, PLLC is a strategic IP consultancy and patent services law firm. We specialize in a strategic approach to solving IP challenges by leveraging diverse in-house and administrative agency experience.
Precipice IP, PLLC is a minority and woman owned business that believes diversity, in its many forms, is our greatest advantage.
Read full release at PRUnderground.com: Precipice IP and Director of the Midwest Regional U.S. Patent and Trademark Office Spoke at AIPLA.