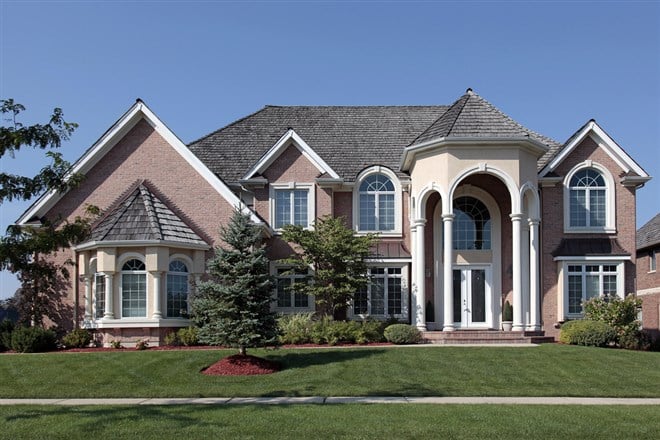 With the Federal Reserve increasing interest rates by just 25 basis points, and indicating that it may soften its stance toward further hikes this year, does that mean it's rally time for homebuilders such as PulteGroup Inc. (NYSE: PHM), Lennar Corp. (NYSE: LEN) and D.R. Horton Inc. (NYSE: DHI)?
While those stocks clearly have a lot in common, there's something else: All have relatively low price-to-earnings ratios. 
Currently, homebuilders as a group have low P/Es, but some other construction-related companies continue to trade at high multiples most commonly seen in growth stocks. 
Immediately after the Fed's rate decision on March 22, construction-industry stocks as a whole began to notch impressive gains, although they gave up some ground as the day wore on, as the broader market also retreated. However, homebuilders as a group traded slightly lower, as large caps D.R. Horton and Lennar retreated slightly. 
Even before the Fed decision, mortgage rates were dropping in mid-March, as concerns about the banking crisis led to the belief interest rates would fall. In turn, those rate decreases spurred price increases at homebuilding stocks. 
But there are countervailing trends. On the one hand, home prices are finally declining for the first time in 131 months. (Yes, that means home prices were rising before the pandemic-era gold rush.) On the other hand, housing starts are rising after declining for the past six months. There's a supply and demand equation in there somewhere, but with the U.S. in a perennial housing shortage, you're not likely to see a glut of houses anytime soon. 
In a March 16 report, the National Association of Home Builders said it expects housing starts to remain muted for the first part of this year, but picking up later. Apartment starts are outpacing single-family homes. 
Here's a look at how three homebuilder stocks are currently faring, and what analysts expect. 
PulteGroup
PulteGroup's chart illustrates a flat base, with a 14% peak-to-trough correction, with a buy point at $17. Despite fears over higher mortgage rates and their effect on housing, this stock is up 6.10% in the past month and up 22.33% in the past three months.
PulteGroup has a P/E ratio of 5, about average within its industry. The stock gapped up 9.42% in heavy volume on January 31, following its most recent earnings report. It's now consolidating as it digests those gains, but selling has been muted. 
Analysts have a "moderate buy" rating on the stock with a price target of $61.86, an upside of 9.75%.
Lennar
With a market cap of $30.24 billion, Lennar is the second-largest homebuilder, behind D.R. Horton. Although 2022 was a rough year for the stock, Lennar's chart shows that it's been rallying in 2023, with a year-to-date gain of 14.75 %. 
Lennar's P/E ratio is 6, indicating that the stock could still be perceived as undervalued, although a recession could offset the effects of lower interest rates. 
The stock has been forming a shallow base, correcting just 14% so far, with a buy point above $109.28. A correction that shallow indicates that institutional investors are hanging in there, rather than bailing out. That bodes well for future gains. 
D.R. Horton
The largest homebuilder, by market cap, D.R. Horton has a P/E of 6, meaning it doesn't appear anywhere close to being priced to perfection. It's essentially forming the same chart pattern as Lennar and PulteGroup, with a shallow correction following a prior run-up. 
Wall Street expects the company to see a significant earnings decrease this year, although it sees the company remaining profitable, and earnings rebounding by 8% in 2024. 
That expected decline in earnings is not unique to D.R. Horton; in fact, many analysts decreased their forecasts due to higher rates and general economic uncertainty, which are resulting in many would-be buyers waiting a bit longer than they may have otherwise.