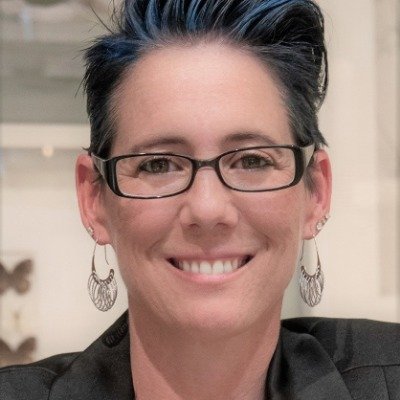 Pam Durkin  has mastered the art of balancing commercial and residential design. In Florida, commercial design is different from other areas, and Pam's "soft commercial" approach involves designing common areas of residential buildings, which require a softer touch. 75% of her business is also for high net worth clients who often have multiple homes. Her skill to attract and close clients for those kind of projects has resulted in outperforming her competition.
She knows exactly who her ideal client is. 
"My ideal client is someone who's a current CEO or recently retired CEO or Executive," says Pam. "They're used to making decisions very, very quickly. I stay on top of the trends and they like how quickly I work."
Pam has also built strong relationships with related trades, such as builders, realtors, and showrooms, which have provided her with numerous referrals. "Having relationships with those vendors who are also looking for the same type of clients that I'm looking for, is also key," says Pam.
After having an initial conversation with a potential client, Pam sends out what she calls a "Shock and Awe box". It is delivered in a Fed Ex box and contains
a brief introduction about herself and her background
client testimonials
articles featuring her work in local newspapers or magazines
commonly asked questions and answers about her design process
a few issues of her monthly newsletter
along with a small snack, some drinks, and a gift, all of which encourage the recipient to take their time and peruse the information at their leisure
Pam's tested and proven marketing multi-pronged approach has proven to be highly effective in attracting new clients, and she is now helping other designers grow their businesses through her coaching program and magnetic marketing techniques. Her book, Elevate!, which outlines her lessons learned and easy techniques to grow your own business is available on Amazon.
"I'm thrilled to share my success strategies with others in the design industry," says Pam.
"My goal is to help other designers grow their businesses and attract the best clients through magnetic marketing techniques. It's all about leveraging the power of marketing to create a business you love."
Pam is a past-president of ASID Florida South Chapter, served on the Board of Architecture and Design in NJ and lives in Naples, FL.
For more information, please contact Pam Durkin at pam@pamela-durkin.com.